Choose your finishes and Grilles
With Beechworth Windows you can choose from 5 exterior finishes and 3 interior options. Plus, Masonry & Glass Systems can have your windows pre-stained and varnish protected so that you do not have to have a painting contractor follow us into your home. The result, less hassle, your house is finished faster and you do not have to smell stain or paint odors.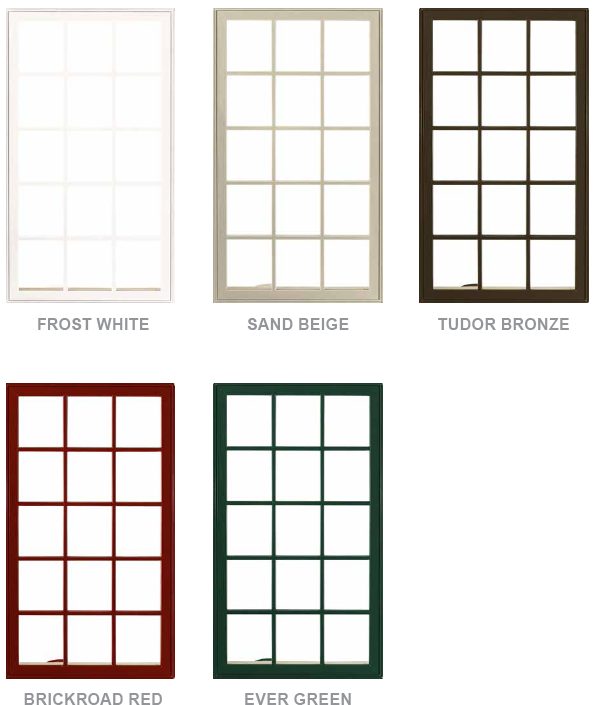 You have your choice of grilles between the glass or the distinctive look of grilles that adhere to the exterior glass panes on both sides.