IBP's GlassWalk ST system can achieve glass stair tread spans up to 48″ with only two-sided support.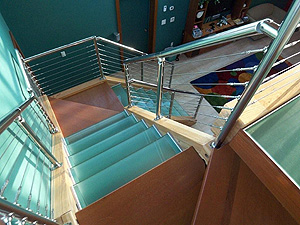 This engineered system features 3-ply stair treads 1.325″ thick. Like the structural glass units in GlassWalk SG systems, the stairs are made with ceramic frits baked onto the walking surface for slip resistance, in a choice of attractive patterns.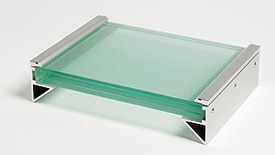 The units are set into specially designed support brackets made of aluminum with a satin finish. Thanks to a new design, the mounting screws are hidden behind the glass units for the cleanest looking installation ever.