Glass block partitions are a perfect way to define space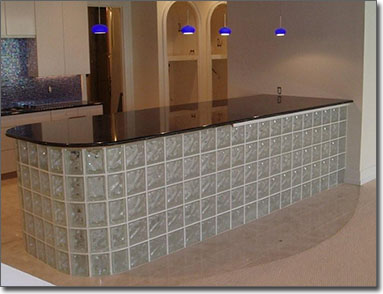 Glass Block partitions are a perfect addition to a loft or condo. You can literally borrow light from one room and move it to another and at the same time carve out space. The effects of light through glass block floor panels during the day and into the evening provide you with an ever changing glass wall that is always appealing.
Glass Block bars installed by Masonry & Glass Systems are a the ultimate in entertainment architecture. You can design radius walls that change color with neon or fiber optics. Your bar can match the color of whatever holiday you are celebrating or just be the color you wish at the time.