Our AAMA factory certified installers will assure you of a professional job every time!
A completely color-matched house is now a reality with our custom matching system. With this system, we can match any color you choose. We also have 17 standard colors from which to choose. Our Restorations by Sunrise painted finishes are covered by a 20 year warranty on cracking, peeling or blistering and 10 years on fading. This is one of the strongest paint warranties in the industry.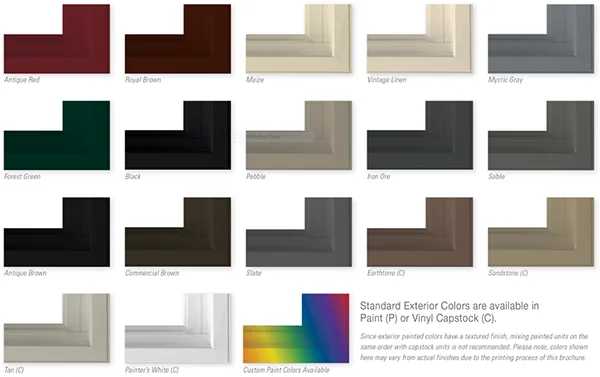 We also have optional woodgrain laminates to further customize the interior of your new Restorations windows.