Masonry & Glass Systems is committed to be the "Contractor or Supplier of Choice" through product, service and installation excellence. Our emphasis is on being a responsible, innovative business partner providing value added services to our customers.
COMPANY HISTORY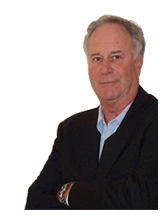 Masonry & Glass Systems was incorporated in the state of Missouri in 1980. It's first location and current home office is at 1503 S. Kingshighway in St. Louis, MO.
1985 was an important year as Masonry & Glass opened its other location to Houston, Texas. As popularity of glass blocks increased in the Texas market, the company took the opportunity to expand to San Antonio, Texas in 1997.
Today, Masonry & Glass Systems and Masonry & Glass Systems of Texas are one of the nation's leading glass block distributors and fabricators. The firm services the glass block requirements of contractors, dealers, homebuilders, remodelers and consumers. In all of its locations, Masonry & Glass Systems offers large inventory for same day pick-up or delivery, custom installation service, design assistance, pre-fabricated glass block windows and shop at home service for the consumer.
The company, in 1993, at its St. Louis location, diversified into the window and entry door replacement business. Today, Masonry & Glass Systems is a prominent buyer of the Restorations window by Sunrise as well as a volume purchaser of replacement entry doors from Pro Via Door. The company in 2006 was awarded the distributorship for Wedi which is a shower system that is mold proof and leakproof. Both St. Louis and our San Antonio offices stock Wedi products for immediate delivery. Recently, the St. Louis location added another innovative product, Rhino Gutter Protection, as system that prevents clogs in gutters at a reasonable cost.
OUR TEAM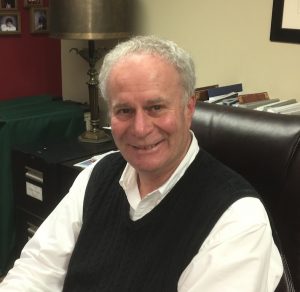 Fred Daues, president of Masonry & Glass Systems graduated from Regis University and started his first job as a territory manager for Procter & Gamble and progressed to a Unit Manager before leaving the company to join the family business. Today, the company is a leading exterior remodeling contractor installing replacement windows, entry doors, patio doors, glass block windows and showers. The firm also distributes a cutting edge shower tile underlayment system called Wedi. Masonry & Glass Systems has earned Angie's List Super Service Awards over 6 times is rated A plus by the Better Business Bureau.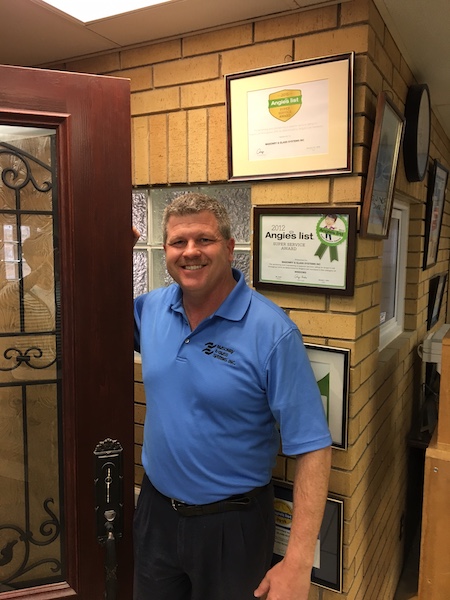 Mike Schurk has been in the window and door business for over 25 years. He has been with Masonry & Glass Systems for over a decade. He brings to our company a can do attitude and is very customer driven. Mike has a wife with three children and resides in St. Louis.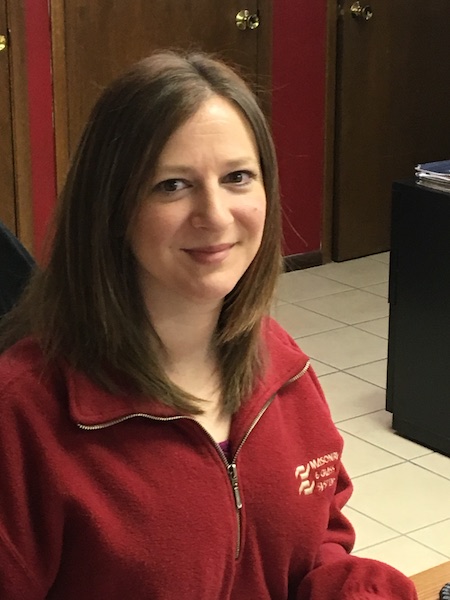 Angie, has a very important role with the Masonry & Glass Systems. Her responsibilities include scheduling, inventory management, customer communications and a variety of other duties. She has been with the company for over 10 years. She also manages our review program which has been very successful.
Brian has been an installation coordinator for Masonry & Glass Systems for over 10 years. He has very extensive experience with window and door replacement. Brian is married with 2 children.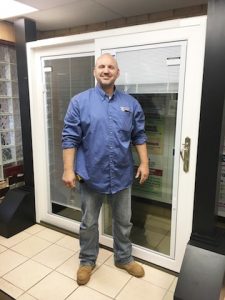 Michael Bell has been with the company for over two decades. He is an installation foreman for Masonry & Glass Systems. He oversees installation measuring, coordinates with the customer installation appointments and also installs replacement windows and doors. Mike is married and has one daughter.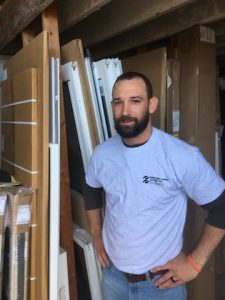 Andy Zangaro manages Masonry & Glass Systems warehouse. His responsibilities include receiving our windows, doors, glass block and other products that we purchase direct from the manufacturer. He also coordinates outgoing shipments and fabricates our glass block windows.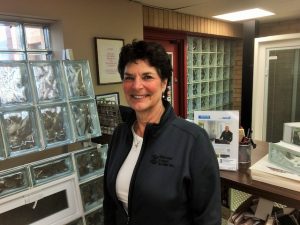 Nancy Daues is the co-owner of Masonry & Glass Systems. Among her responsibilities are to coordinate estimates for our customers. Nancy also handles accounts receivable/payable and payroll.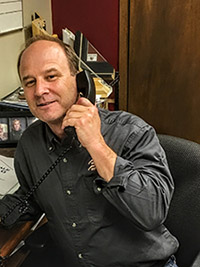 Harrison Winter is the Sales Manager for Masonry & Glass Systems. He has been with the company over two decades. Harrison is married and has resided in St. Louis his entire life and has 3 children.