Looking For Replacement Vinyl Windows in St. Louis?
The Beauty of Restorations Double Hung Windows by Masonry and Glass Systems
It Starts with an Elegant Cove-Mold Face
· Stunning new Cove-Mould Face on exterior creates a detailed wood-look.
· World Class robotic construction adds elegance while eliminating air leaks.
· The buttery smooth operation of the window due to the balance of Restorations' Endura-Force™ design.
· Invisible tilt hardware system enables one-touch operation of the tilt-in feature.
Beauty, elegance, energy efficiency and easy function! Four great reasons to invest in Soft Lite's Restorations Windows by Masonry and Glass Systems!
Are you looking for affordable replacement double hung windows in St. Louis? The beauty of Restorations double hung windows starts with an elegant cove-mold face. Due to new NOT JUST SKIN DEEP World Class Stürtz robotic equipment, these windows have smooth micro-abraded corner seams, perfect welds, and very tight tolerances of 1/32″. These features add to their elegance and eliminate air leaks. The beauty of this window goes deeper, however, to what you can't see.
• Unique invisible tilt hardware system (ILTIS®) completely eliminates the traditional, unsightly tilt latches and enables one-touch operation of the tilt-in feature.
The inner beauty of Restorations continues with the advanced design of our Endura-Force™ balances which out-perform all others. This system incorporates a Teflon® coated ¾" heavy duty constant force balance that never needs adjusting, and has a buttery smooth operation.
What Makes Restorations' Energy Ratings the Best?
CLICK HERE TO LEARN MORE…
Why do windows leak air?
CLICK HERE TO LEARN MORE…
Restorations by Sunrise brochure
CLICK HERE TO VIEW THE Restorations BY Sunrise BROCHURE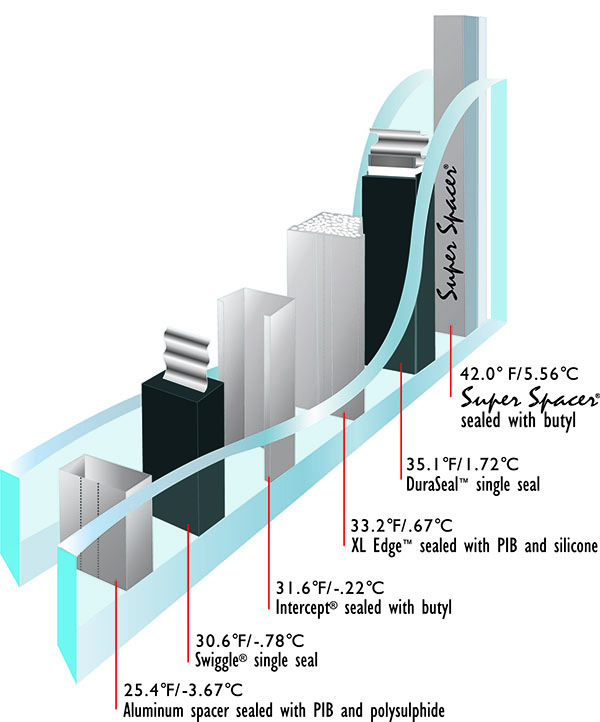 Replacement Double Hung Windows in St. Louis