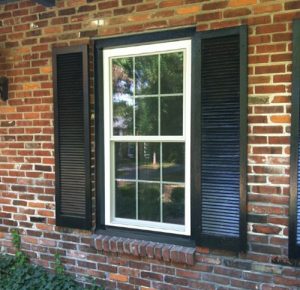 Most homeowners choose to upgrade their doors and windows because they want to improve the appearance of their home. While there are many aesthetic benefits available, it is also important to consider the functional benefits. Replacement windows and doors will transform your home in many ways that you might not have anticipated.
Here at Masonry & Glass Systems Inc, we offer high-quality services in Brentwood, MO, and the surrounding areas. We know there are many capable contractors in the region. We want to show you why our team stands out above these competitors. If you want high-quality materials and unbeatable service, consider contacting us to discuss what we have to offer.
Upgrading the Appearance of Your Home
When you stand on the sidewalk and look at your property, do you see a home that is well-maintained or old and run down? Life can get busy, causing many homeowners to forget about important maintenance tasks. As a result, the property can become worn down over the years.
If you want to set the right impression for visitors, be sure that you are proactive with home maintenance projects. A few small changes, such as upgrading the doors and windows, can go a long way to improving the overall appearance of your home. As a result, you can show your friends and family that you care about your property.
One of the biggest benefits to upgrading the appearance of your home is that you can boost curb appeal. When you decide to sell in the future, potential buyers will appreciate the attractiveness of your home. Since opinions are formed within the first few minutes of visiting, you need to be sure that you are creating a home potential buyers will love.
Functional Benefits of Replacement Windows
In addition to the aesthetic benefits, you can also expect the function of your Brentwood, MO home to improve. Replacement windows and doors are essential if you want your home to be comfortable and functional.
For example, do you struggle when you open the windows? Over time, the frames can become warped, making it difficult to move the windows along the track. As a result, some homeowners keep the windows closed all year long because it is too much effort to open and close the windows.
Another functional benefit is related to ongoing maintenance and repairs. High-quality windows are built to last. You don't have to spend much time or money to repaint the window frames or sand the door!
Energy efficiency is another important benefit that is a priority for many homeowners. By installing the right windows, you can seal the entry points of your home and take advantage of these energy efficient benefits.
When Should You Invest in New Doors and Windows?
How do you know when the timing is right to invest in replacement windows and doors? You need to consider your overall goals as well as the current condition of your home. Some homeowners have the luxury of waiting for a while before moving forward with these home improvement projects. Other homeowners need to take action as soon as possible to improve the quality of their homes.
The most obvious reason that you need to invest in new windows and doors is visible damage. This damage can be caused by regular wear and tear, accidents, or a natural disaster. If you can see that the frames are broken and warped or the glass is cracked, you should quickly take action. Call our team at Masonry & Glass Systems Inc to learn more about how the damage can impact the overall quality of your home.
Some people choose to install replacement windows and doors because they want to boost the energy efficiency of their property. Energy efficiency is essential to protecting the environment and to help manage your utility costs. Certain types of windows will improve the seal on your home, helping to reduce the drafts that come inside.
As you walk around the room, are there temperature changes depending on where you are standing? During the winter, some homeowners notice it's colder in the room when they are standing by the window. This temperature change is an indication that you have low-quality windows or insulation which is negatively impacting the energy efficiency of your home.
Talk to an Experienced Window Contractor
When you choose to install replacement windows and doors in your home, you will enjoy a variety of benefits for your family. Here at Masonry & Glass Systems Inc, we offer high-quality window installation in Brentwood, MO, and the surrounding areas. We are here to help! You are invited to our showroom at 1503 S Kingshighway Blvd St. Louis, MO 63110. Or, call to schedule your free in-home estimate: (314) 535-6515.
Client Reviews