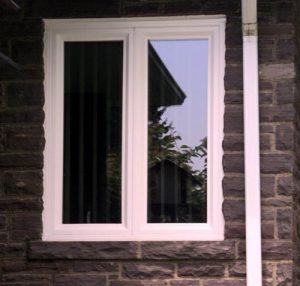 As a homeowner, you have many responsibilities and priorities to juggle. Many people find that they need to maintain a strict budget to pay the mortgage, utilities, and maintenance costs. But with a little bit of planning, you can improve the quality of your home in many ways.
Here at Masonry & Glass Systems Inc, we specialize in replacement windows and doors. We want to help you see the long-term benefits of upgrading the windows on your Des Peres, MO home. You are always welcome to contact our company to learn more about the services that are available.
It is a great idea to invest in upgrades to your home! These are a few benefits you can expect from replacement windows and doors:
Invest Now to Boost Property Value in the Future
Even if you aren't planning to sell for a while, it is a good idea to maintain the value of your home through appropriate improvements. Property value has a direct impact on the equity you can roll into the purchase of your next home. The problem is that many people don't think about property value and they ignore maintenance and upgrades over the years.
Investing money into high-quality doors and windows will help boost the overall value of your home. When you are getting ready to sell, you will be able to ask a higher price because of the doors and windows. This home equity will help you recover the costs of the initial investment.
Save Money Every Month
Is it possible that your investment right now can help you save money every month that you live in the home? Replacement windows and doors are a great way to improve the energy efficiency of your home. As a result, you will see your monthly utility costs go down.
High-quality doors and windows seal off your home and add extra insulation. These benefits block out the cold weather outside, making it easier to manage indoor climate. You can reduce energy usage because your heater won't turn on as frequently during the day.
Transform the Look and Feel of Your Home
Appearances are essential if you want to set the right impression for people visiting your family. When someone pulls up in front of your home, do they see a property that is well-maintained? If your home is old, you might be setting the wrong impression.
Luckily, new doors and windows offer an easy solution and transform the appearance of your home. Choose a design style that will look great with the rest of the property. When the windows are installed, it will upgrade both the exterior and interior appearance.
Protect Your Family
Home security is something that needs to be considered when you are planning home improvement projects. Old doors and windows can make it easy for someone to break into your home. Weak locks, thin glass, and broken frames might be invitations for unwanted intruders. On the other hand, new doors and windows incorporate modern technology that will keep your home safe and protected.
No doubt you want to protect the security of your family and your belongings. Talk to our team at Masonry & Glass Systems Inc. about the security features that can be included in your home. Together, we can find the solutions that will help your rest easy knowing that your family is protected.
Customizing Your New Windows and Doors
One of the biggest benefits to hiring us at Masonry & Glass Systems Inc. is that you can customize your order. We offer many products and services, with the goal of gaining your complete satisfaction and approval after installation. You can hand-pick the materials, colors, and features that will work best for you.
We are happy to offer you a complimentary in-home consultation. During this appointment, we will inspect your windows and ask questions to learn about your goals. This conversation gives us the opportunity to make recommendations about the services and products that will create the home of your dreams.
Even if you aren't ready to get started right away, you are always welcome to contact us with questions. By planning in advance, you can be prepared when you are ready to move forward with your home upgrades. Our team of experts will be happy to guide you to the best solutions for your home.
Are you interested in more information about replacement windows and doors in Des Peres, MO? If so, contact our team at Masonry & Glass Systems Inc. We are here to help!
You can come to our showroom to see the products that are available: 1503 S Kingshighway Blvd St. Louis, MO 63110. Or, call ahead to schedule an appointment for a free in-home consultation and estimate at (314) 535-6515.
Client Reviews