What Is The Main Purpose Of A Replacement Window?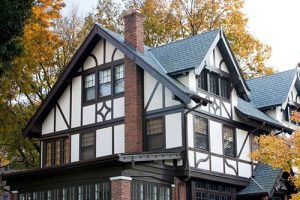 If you live in an older home, eventually it will be necessary to make a few property upgrades and repairs. How long has it been since you invested in the quality of your home? A little bit of effort right now can go a long way to improving the appearance and function of your home in St. Charles, MO.
How do you know if you should make these investments? It is a personal preference to spend money on home improvement projects. Why not take action right away so you can enjoy these benefits as soon as possible?
At Masonry & Glass Systems Inc, we specialize in replacement windows and doors. Our goal is to help you create the home of your dreams. We know the details of your property impact your overall lifestyle. That's why we love to lend our knowledge and expertise to help customers choose the products that best fit their goals and preferences.
What Are The Advantages Of Replacing Your Windows And Doors?
You know windows will need to be replaced at some point. So, when should you move forward with this home improvement project? Timing is important for your family. Many people find it beneficial to move forward as quickly as possible because they want to enjoy the upgrades right away.
Here are several reasons why you might need to bump up the priority of your new doors and windows:
An accident or natural disaster occurred that broke the windows or doors
You want to protect the environment by boosting the energy efficiency of your home
The curb appeal needs to be upgraded
It is time to modernize the appearance of your property
Home security is a concern, and you want to keep your family protected
You will be selling in the future and want to boost the value of your property
Regardless of your main reason for investing in new windows, there is a long list of benefits you will enjoy after we are done with the installation.
How Do You Choose The Best Window Contractor For Your Home?
Now that you have made the decision to upgrade the windows in your St. Charles, MO home, the next step is to choose a contractor. There are a variety of businesses in the area that offers these services, but you need to choose the company that is the best fit for your family.
At Masonry & Glass Systems Inc, we have worked hard to develop a good reputation in the area. Our focus is on customer satisfaction. As a result, we have a long list of families that have been happy with the quality of our services.
When you contact our team, we will gladly schedule a complimentary consultation in your home. Coming to your property will give us the opportunity to see the current quality of your windows. Then, we can make recommendations about when the windows should be replaced and the materials that will match your goals.
We offer a low-pressure environment, giving you the flexibility to make the decision on your timeline. You don't need to worry about being pressured or rushed into the purchase. Instead, we are available to answer your questions and accommodate your preferred installation schedule.
How To Select A High-Quality Window For Your Home?
How do you know which products will be best for your home? First, you should consider your goals and then pick the windows that match your needs. We offer a variety of products, including energy-efficient solutions and some of the latest technology and design trends in the industry. For instance, for your home windows, there are vinyl windows, doublehung windows, sliding windows, bow windows, or windows depends what will match up to your home.
Identify both your functional goals and the overall appearance you would like to create. Then, we can customize your order to match your preferences with exactness. We want to be sure that your windows are easy to use and look great in your home.
Some customers bring us photos they found online such as weather shield, renewal by andersen window product, or enery star rated window product. These images can help us pick out the materials and colors you have envisioned. Other customers don't know what they want, so they come to our showroom to see examples of the products available.
Should You Make An Appointment For A Complimentary Consultation?
If you are trying to decide when to move forward with replacement windows and doors, it is important that you speak with an expert as soon as possible. We will assess your needs such as glass options and design options for your windows, and guide you through the process of making the best decisions for your home.
Here at Masonry & Glass Systems Inc, we are one of the leading contractors in St. Charles, MO area. Feel free to contact us anytime to learn more about the products available. You can come to our office at 1503 S Kingshighway Blvd St. Louis, MO 63110. Or call our team to set up a time for your complimentary in-home estimate: (314) 535-6515.
Client Reviews