TURNING YOUR DREAM SHOWER INTO A REALITY

Four Reasons you want a Glass Block Shower

1. Walls that Serpentine
2. Walls that Curve
3. Walls that Stair Step
4. You Want a Shower Without a Door

A glass block shower is the ultimate statement of your taste and creativity. Only a door-less shower allows you the versatility of walls that curve, serpentine and stair step.

Only the masons at Masonry & Glass Systems can provide the craftsmanship it takes to provide door-less glass block showers. We can design your shower for you OR put your ideas together on our 3D computer design software.

Your shower will be nothing short of stunning.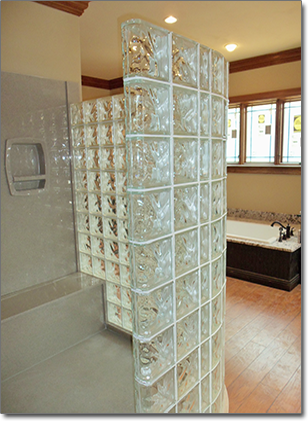 Glass Block Showers in St. Louis
Google+