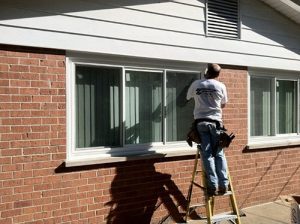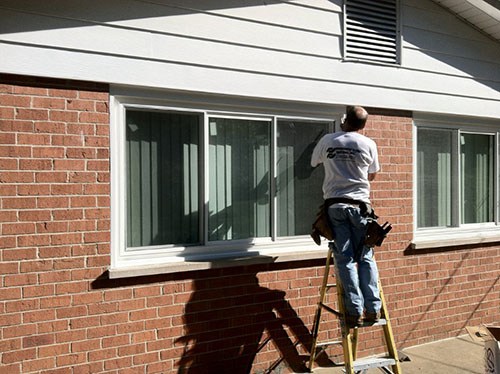 Masonry & Glass Systems Inc is a company that can GUARANTEE super products, installation, and customer service. The company in 2006 was awarded the distributorship for Wedi which is a shower system that is mold proof and leakproof. We blacklist the materials that are junk; we install the materials that are of exceptional quality. Contact us at 314-535-6515 or visit us at 1503 S Kingshighway Blvd, Saint Louis, MO 63110.
Client Reviews
Why Should I Replace My Windows?
Home upgrades can be fun and exciting, but some homeowners get stressed about the idea of investing so much money into their property. If you are thinking about renovations for your Chesterfield, MO home, it is important to consider your current situation to determine if the investment is worthwhile. By evaluating the current condition of your home and comparing the benefits of upgrades, you can determine what, if any, renovations are right for your family.
Here at Masonry & Glass Systems Inc, we would love to help with your home improvement projects. Our team specializes in replacement windows and doors in Chesterfield, MO, and the surrounding areas. We know the best products and services in the industry, giving you access to high-quality results for your home.
Are you wondering if you need to replace the doors and windows in your home? Here are a few questions to consider.
When Were Your Windows Installed?
The age of your windows matters because technology has changed over the years. Either your home windows are vinyl windows, doublehung windows, sliding windows, bow windows, or wood windows. If you have older windows in your home, it could mean that you are missing out on the benefits of new features that weren't available when your current windows were installed. Even if your windows are only ten years old, you will notice an impressive difference in the comfort of your home if you choose to upgrade.
There are many benefits to living in older homes. Families enjoy living in established neighborhoods with individual character in their properties. You can maintain these benefits and still upgrade the quality of your home. A few renovation projects can go a long way to improving the lifestyle and comfort of your family.
Do the Windows Look Old and Worn?
A visual inspection of the windows can help you understand more about whether it is time to replace them. In some situations, a quick visual inspection of the windows will show run down frames, cracked glass, and other signs of regular wear and tear.
Sometimes, a few home improvement projects can revitalize your old windows and make them look great. But, in many situations, it is better to spend the money to replace the windows altogether. When you choose new vinyl replacement windows, you will have the peace of mind that the colors and overall appearance will hold strong for many years.
When are You Planning to Move?
It is important to evaluate your plans before investing in any home improvement projects. If you are staying in your home for over five years, you should invest in the highest quality frames and glass available. These high-performance windows can offer many benefits for your home.
On the other hand, you might not want to spend that much money on replacement windows and doors if you are planning to move within the next few years. Instead, choose a cheaper solution so you can maximize your ROI on the investment.
What is the Temperature of the Windows during the Winter?
When it is cold outside, do you notice that the rooms are colder by the windows? Often, old windows make it hard to manage indoor temperature. Inefficient glass transfers the cold air into your home. At the same time, drafts around the frames and under the doors will bring in the cold temperatures from outside.
These temperature fluctuations in your home might seem like a minor problem, but they can add up by increasing the utility costs. If you want to reduce utility expenses, you should consider installing energy-efficient windows to better manage the temperature in your home such as energy star-rated windows.
Do You See Condensation Around the Windows?
Have you noticed that condensation or moisture builds up around the windows in your home? It is simple to grab a cleaning cloth to wipe up the mess. But you need to understand this condensation as a sign that your windows need to be replaced. Condensation means that air infiltration is a problem. Most likely, the seal around the window isn't working correctly.
The quality of your new windows is important. It is just as important to make sure that you have high-quality installation services, otherwise even high quality windows won't operate properly. A good install will ensure that you can enjoy all of the benefits available.
Is it time for you to get started with replacement windows and doors in Chesterfield, MO? Contact our experienced team to learn more about the options we offer. We provide excellent quality services for your home or office because there tons of design options that you might desire.
Masonry & Glass Systems Inc.is located at 1503 S Kingshighway Blvd St. Louis, MO 63110. Talk to a member of our team to learn more about how your home will benefit from replacement windows. Call anytime to schedule a free estimate for your window upgrades: (314) 535-6515.
Windows and Doors FAQs
Can I replace a door without replacing the frame?
You can replace any exterior door in your home without removing the jamb provided that the jamb is still good and not out of shape. You just need the same size of door and you can either use the old hinges or get new ones. Learn more.
What are the best entry doors?
High quality entry doors are manufactured by Pro-Via and Sunrise which are two of the most respected names in the home improvement industry. Energy Efficiency Steel entry doors offer significantly more energy efficiency than wood doors. Learn more.
What is the point of storm doors?
A storm door is the best protection for your entry door. It is the second, outer door commonly installed for protection against bad weather, hence the name storm door. It also allows for ventilation in fair weather. Storm doors typically have interchangeable or retractable glass and screen panels and are available in many sizes and materials. Learn more.