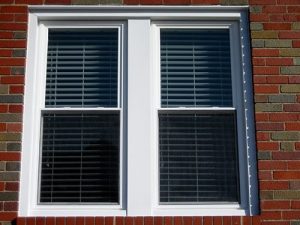 Do you want to get started with a few ideas that will help improve the quality of your St. Louis, MO home? Investing a little bit of money into repairs and upgrades can go a long way to improving the quality of living for your family. If you want to upgrade your surroundings, then consider the advantages of replacement windows and doors.
At Masonry & Glass Systems Inc, we are experienced in the industry and would love to help with your home upgrades. Even if you aren't ready to get started right away, you are welcome to contact us anytime to prepare for new windows in the future.
If you are on a limited remodeling budget, you might be wondering if replacement windows and doors are the best use of your money. Here are a few reasons you will be glad that you decided to make these improvements:
Maximize the Value of Your Investment
When you put money into home renovations, you will want the investment to pay off in the long run. New doors and windows are a great way to boost the value of your home. When you decide to sell in the future, you will have the benefit of more equity that can be rolled into your next property.
By investing the money right now for new windows and doors, you can enjoy the benefits of the upgrades until you decide to move in the future. During this time, you will be able to decrease your monthly utility costs. Energy efficient windows are a great way to manage indoor climate, helping you decrease energy usage. As a result, your utility bills will go down.
Why the Quality of Your Windows Impact Energy Efficiency
As the weather in St. Louis, MO changes throughout the year, you need to be sure you are doing your part to manage energy efficiency. When it gets cold outside during the winter months, the cool air can come leaking into your home through old, drafty windows. As a result, you need to spend more on utility costs to keep the heater running frequently throughout the day.
In comparison, replacement windows and doors will do their job to keep your home sealed and protected from the outside weather Restorations. Regardless of the temperature outside, your family can be comfortable indoors. Sealing the entry points is essential to reduce the change in temperature that can occur in different parts of the room.
Maintenance and Durability
How much time do you spend maintaining your current doors and windows? Some homeowners find it necessary to sand and repaint the window frames and doors on the regular basis. The weather can take a toll on the appearance of your home, which means that you need to keep up with these maintenance tasks to maintain curb appeal. It can be a hassle to constantly put in time and money to keep your doors and windows looking presentable.
Instead of going through the headache of repainting these areas of your home, consider the benefits of upgrading to newer products. Vinyl replacement windows are built with durable materials that will last for many years. The vinyl holds up great in harsh weather conditions so you don't have to worry about scheduling time for painting and sanding. Make sure to choose a vinyl color that you like since that color will remain for many years! These products are built to last, giving you better durability compared to other types of windows and doors.
How Much Does it Cost to Install Replacement Windows?
If you are planning to upgrade the windows in your home, how much will you need to spend? The cost of these upgrades can vary depending on the style of windows you choose and the number of windows that need to be installed.
Here at Masonry & Glass Systems Inc, we are dedicated to customer satisfaction. That's why we work so hard to help you manage costs on every project, large or small. Our team will gladly discuss options at different price points, helping you to choose the products that best match your goals. We offer a variety of solutions so you have the opportunity to pick the perfect windows for your home.
If you are considering replacement windows and doors, it doesn't hurt to schedule a free consultation. Contact us at Masonry & Glass Systems Inc. to learn more about the services we offer. We will gladly answer your questions and make recommendations for your home.
Masonry & Glass Systems Inc. offers a convenient location at 1503 S Kingshighway Blvd St. Louis, MO 63110. You are welcome to stop by during regular business hours. Or, call ahead to schedule a time for your free in-home consultation at (314) 535-6515.
Client Reviews