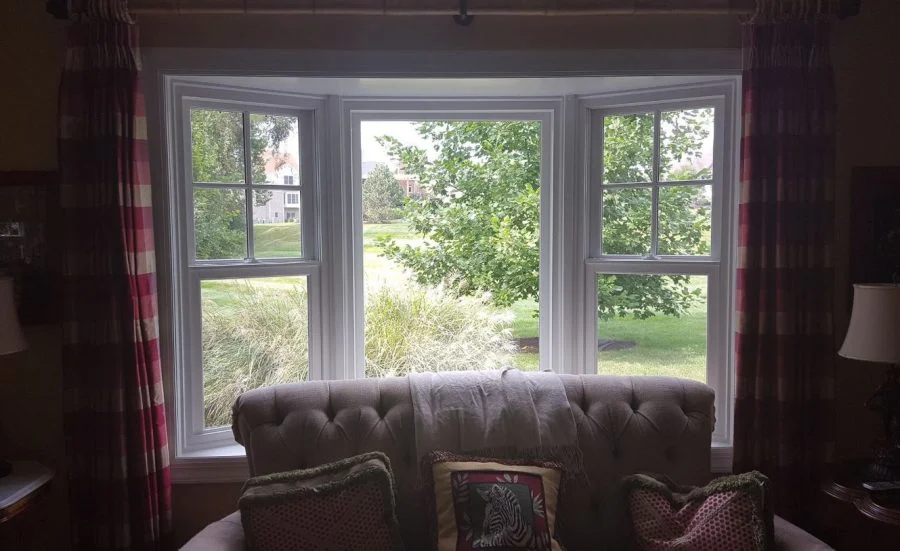 There are advantages to many different styles of replacement windows in Chesterfield, MO. If you decide to go with double hung windows, one of the reasons you choose them could be because they are easier to clean. You can clean any window from the inside easily enough, but what about the outside? That can take ladders, long squeegees, and lots of trouble. But when you get double hung windows, you are able to tilt them into the house and clean the outside from inside—if you know how to do it, that is. If you've never had double hung windows before, here are some instructions to help you clean them properly once they've been in for a while and get dirty.
First, you will want to completely unlock the windows and move the latches on the bottom sash in. Then, raise the bottom sash up half a foot or so and find the tilt hatches on that sash and pull them in to force the sashes to meet in the middle. You will slowly tile the window towards the interior of the home until it's at a flat, 90-degree angle, but don't tilt it too far or you could damage the mechanisms. You can then slide the top sash down six inches or so, find its tile hatches, pull in and tilt it out.
Once the windows are in position, start with the top sash and clean the exterior with whatever method you prefer. Try not to leave streaks or they will bother you until you go through the process again at a later date. Clean the interior of the window once you have everything back in place so you don't leave fingerprints from the exterior cleaning process.
After the top sash has a clean exterior, slide it back into the frame and push it back up and into place. Then you can clean the bottom sash and replace it as well. As long as you have the windows out and ready for cleaning, it's nice to wipe down and dust the frames as well. You might be able to use a simple dust cloth, or you may want to wet it down to get off dirt and dust that has accumulated.
If you've never had double hung windows before, once the new windows go in, have the technicians give you a demonstration and perhaps try one window yourself to make sure you know how to do it. Having double hung windows is a huge cleaning benefit, but only if you know how to operate them so you are able to actually take advantage of the benefit.
If you want to look into double hung or other replacement windows in Chesterfield, MO, contact the professionals at Masonry & Glass Systems Inc by calling (314) 535-6515 to ask questions or set up a free consultation. You can also ask for a demonstration of the cleaning options in our showroom at 1503 S Kingshighway Blvd St Louis, MO 63110 where we can show you how it's done.