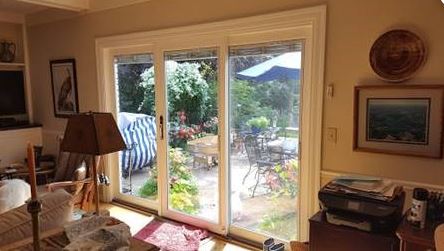 If you got that grand job offer out of state, there are a lot of things you have to line up to make the move happen at the right time. You have to find a new place, wrap things up here, and figure out how to sell your home. While you know your house needs replacement windows in Chesterfield, MO, does it make sense to get them and then immediately move? You wouldn't even get to enjoy them, right? While that might be the case, there are good reasons to move forward with the project before you put the house on the market.
Reason 1: The Fresh Look Your Curb Appeal Means
You may not be all that concerned with curb appeal, but rest assured, potential buyers will be. If you want people to see the cozy interior of your home, you need the exterior to shine. The first thing anyone will see is pictures of the outside of your home. When they drive by, what do they see? The exterior. In order to be interested in seeing inside, they have to be impressed by the outside. Old, saggy, rotting, chipping windows are not going to impress anyone. You might not get many people who want to come through the house with a look like that. New windows, on the other hand, give you the curb appeal you need to get people through the door.
Reason 2: Heightened Efficiency
It's very popular for people to be concerned about efficiency today—and that's not something that's going away. Homebuyers are going to ask to see energy bills and they will know the difference between huge bills that are due to energy leaks and nice, low bills. And, guess what…they want the low bills. You will be able to show them the difference the new windows have made. That will make the home look much more enticing to them.
Reason 3: A Turn-Key House
While there are some people who like homes, they can fix up to meet their own style and personality, most homeowners just want to move in and not have to worry about a bunch of projects. When you put in replacement windows, you are going to attract the people who don't want projects, but rather want a turn-key home, ready for them whenever they are ready for it. New windows are going to increase the number of people who are willing to take the home on—project free.
It's important to consider various projects when you are about to move and put your home on the market. You might want to paint, freshen up the landscaping, declutter, and even take on larger things like replacement windows in Chesterfield, MO. The professionals at Masonry & Glass Systems Inc are here to give you advice and suggestions as to what might be best for your situation. We want the best for your home, your move, and your future as a whole.