This is a unique job to review as it includes adding a decorative third window light at the top of a very tall window opening. The architectural goal is to add scale to the height but with a design flair. The energy efficient design of the Restorations window allows this dramatic window replacement look without allowing additional air infiltration.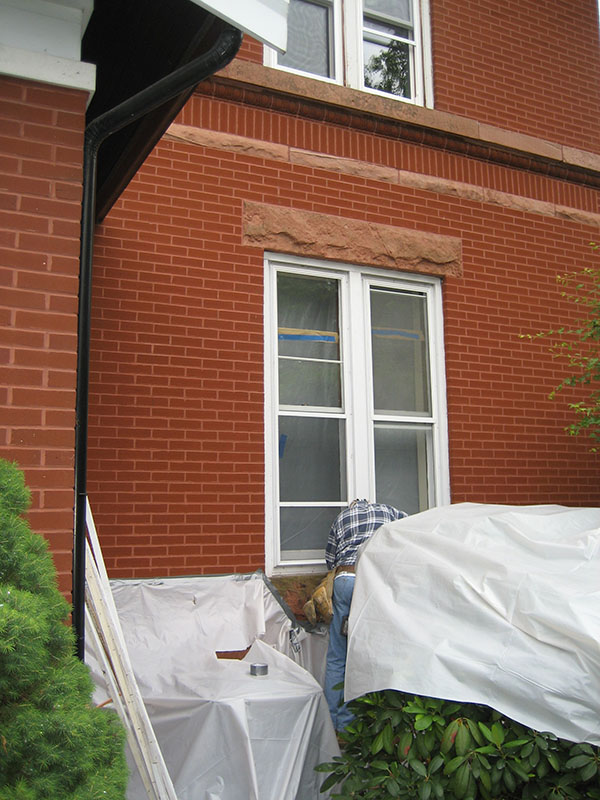 This is the previous window as a normal double hung window.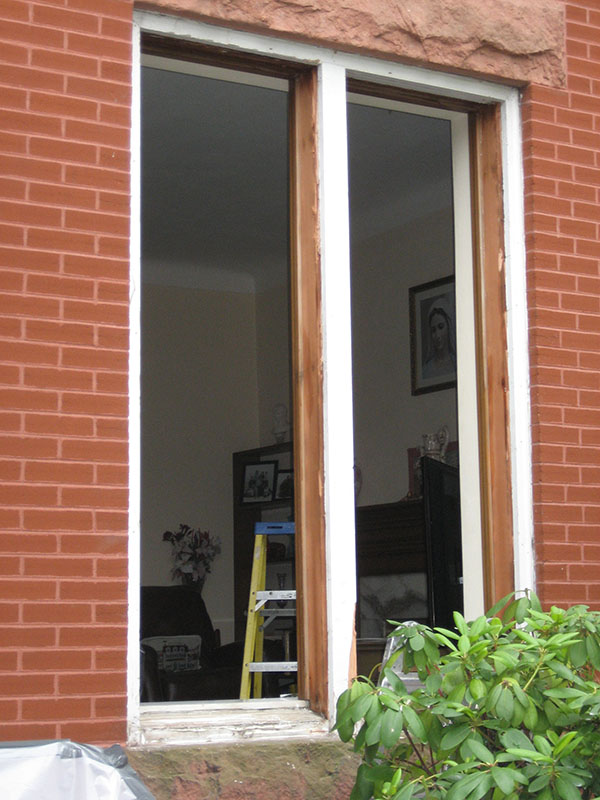 The opening with all the window sashes and frame removed.
Here is the new 3 lite window installed but it has not been wrapped in maintenance free aluminum coil.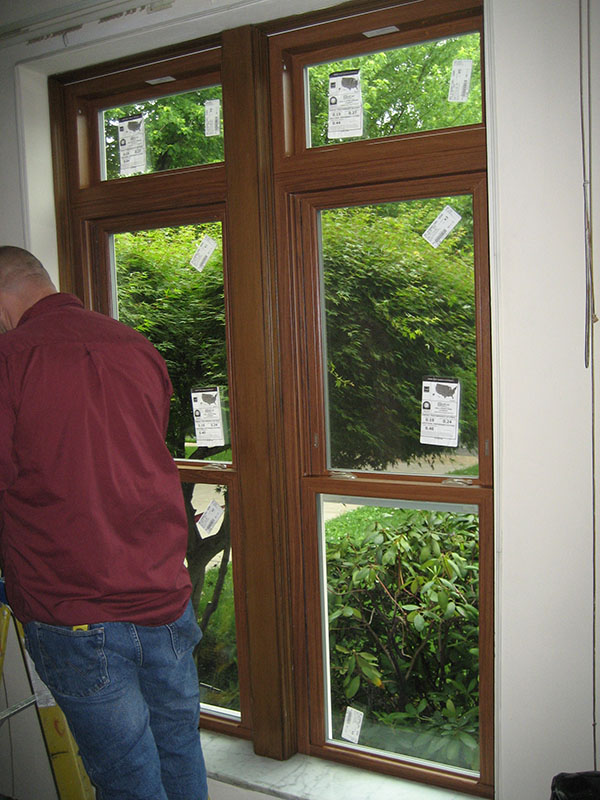 Interior of the new Restorations window with our optional cherry finish.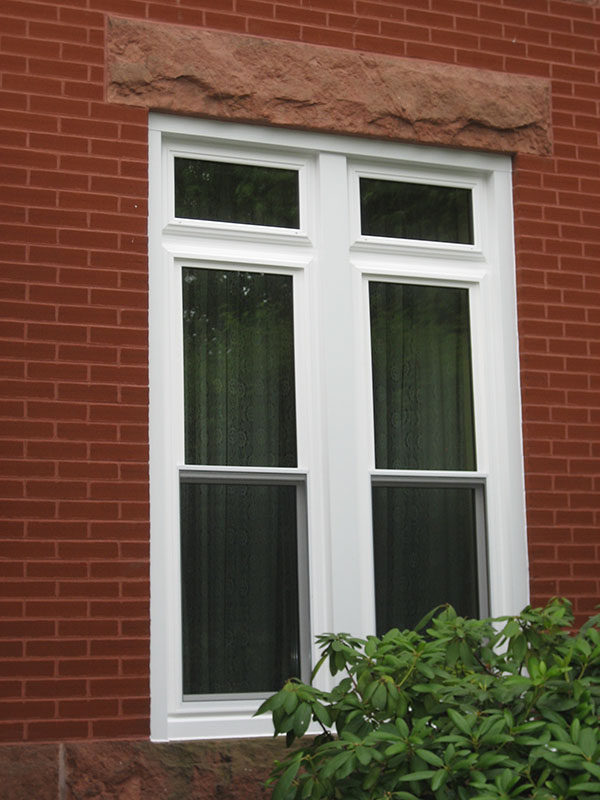 The completed 3 lite window totally finished on the exterior.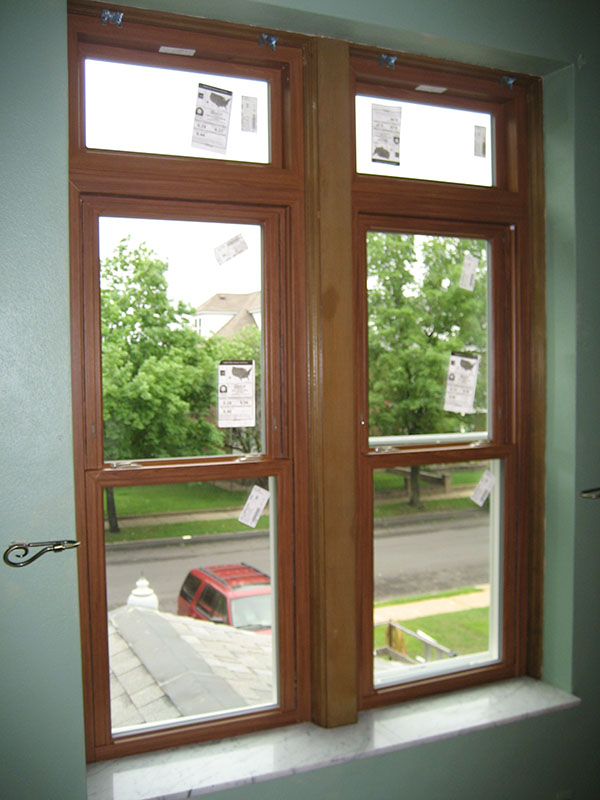 And here is the completed unit on the interior. Please note the completely different window look this replacement achieved.