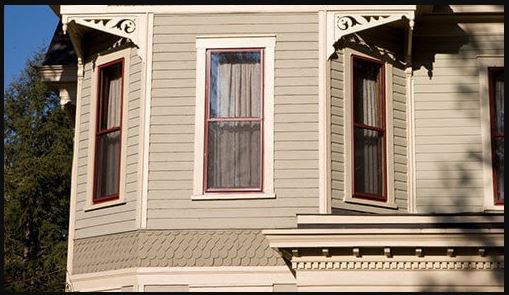 Everyone wants to lead a healthy life. It's important to take steps in the right direction. You might eat right, workout, and do other things to keep your body healthy. However, you need to keep your home healthy as well to have a truly healthy lifestyle. Did you know that Des Peres, MO window replacement can help you (and your home) lead a healthier life? Here are a few reasons why that is the case.
Reason 1: More Natural Light
Have you ever felt the sun on your face and your whole day feels better? Sunlight has a physical effect on us that can make us feel better. It's a mood enhancer that can help us in a variety of ways. There are people who go through seasonal depression and it's largely because there isn't enough sunlight to help them get over their feelings. Natural light can increase your good moods and make you feel better in a number of ways. It could even make you more productive when you are at home. Those things definitely make you a healthier person all the way around.
Reason 2: Better Indoor Air
Do you have any idea what's floating around you house after a winter of having everything sealed up? It's probably not pleasant. If you have problems with asthma or allergies, it's even more important to have good indoor air. One of the best things you can do for your indoor air, to get things cleared out, is to open the windows and ventilate the house. When you get window replacement done, you can keep ventilation in mind as you choose styles and options. Casement windows on opposite sides of the house can give you great ventilation, for example.
Reason 3: Save The HVAC System
Your HVAC system is vital to the health of your home. It keeps you cool in the summer and warm in the winter. IT's expensive to replace so you certainly want it to last as long as you can. When you get window replacement, you'll be doing your whole house a favor. Your HVAC system won't have to run as often or as hard, which will help to expand its lifetime.
Reason 4: Fewer Worries about Bills
Sure, there are always going to be bills, but when you get window replacement, you'll worry about them less. Your bills won't be as large and hard to handle because you'll be using much less energy. When you stress out less over bills, it only lends to your healthier lifestyle.
There are lots of ways to get healthy today, but instead of jumping on the next fad, consider Des Peres, MO window replacement to address some of your needs. Talk to the professionals at Masonry & Glass Systems Inc to get the help you need. Call us at (314) 535-6515 for a free consultation or to ask questions. You can also stop by and see some of the options available to you in our showroom at 1503 S Kingshighway Blvd St Louis, MO 63110.