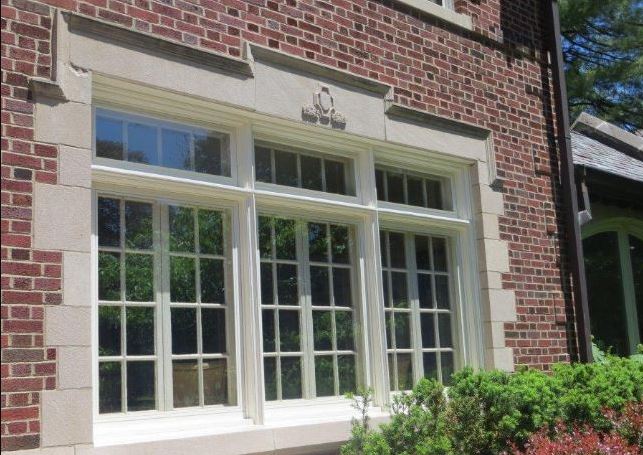 So it finally happened. Your son threw a ball in the house and shattered a window. You knew it was only a matter of time. Or perhaps you live on a golf course and one bad hook did a number on a window on the back of the house. Whatever it is, you now have a window that needs to be replaced. When you start to look into options, you might wonder if you should replace that one window, or get a whole house full of Kirkwood, MO replacement windows. What's the best option? Here are some thoughts to help you make a final decision.
How Old Are Your Windows?
Before you decide one way or another, it's a good idea to think about how old your windows are. If you built your house and moved in a couple of years ago, the windows are quite new. If you moved into an older home with original windows, they are rather old. The age of the windows can inform your decision. If they're newer, you can probably find the same window and just replace the broken one. On the other hand, if they're on the old side, they need to be replaced anyway so use this opportunity to give yourself a push into the project.
Matching Windows Is Easier
Matching your new window with the rest of the house can be a challenge if the windows are older. You want the new window to blend in, but if they don't make windows like that anymore, how can it? You may need to get replacement windows everywhere to make a perfect match. And if the windows are older anyway, you likely need new ones for efficiency anyway.
Upgrades To Save Money
The golfer that caused the window issue, or your son that threw the ball, might feel responsible to pay for the damage. That's a nice way to start, but keep in mind that if you decide to get all new replacement windows, you're going to end up saving money in the long run. Your new windows will seal up the home and maintain efficiency. You use less energy and you'll pay for less energy. In the end, the savings will pay for the project beyond what your son or the golfer provides.
When you are ready for replacement windows in Kirkwood, MO, whether one window is broken or you know it's time, contact the experts at Masonry & Glass Systems Inc by calling (314) 535-6515. We're here to help in any way we can. You can also visit our showroom to see what the windows we offer are like. We're located at 1503 S Kingshighway Blvd St Louis, MO 63110. It can really help to play with the windows, see how they function, open and close them, and imagine them on your home. You can get more details about our company on our website as well at masonryglass.com. We want your home to have the best windows you can find and we provide that to every client that works with us.