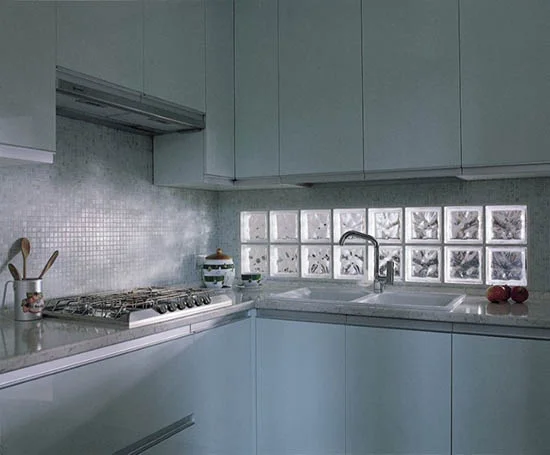 Looking for Glass Blocks in St. Louis?
Glass Blocks are a marvelous building material that can be used in a variety of ways from functional to architectural and in a lot of applications can combine both. Kitchens are a new way to use the durability of glass block. Counters as a backsplash that add light as well as a design flair that will stand the test of time as we all know the kind of abuse a kitchen counter can receive. Kitchen glass block windows that will let sunlight but allow privacy as you enjoy your morning cup of coffee or tea. When looking for glass blocks in St. Louis, Masonry & Glass Systems can work with a homeowner or a contractor to coordinate your new kitchen remodeling project.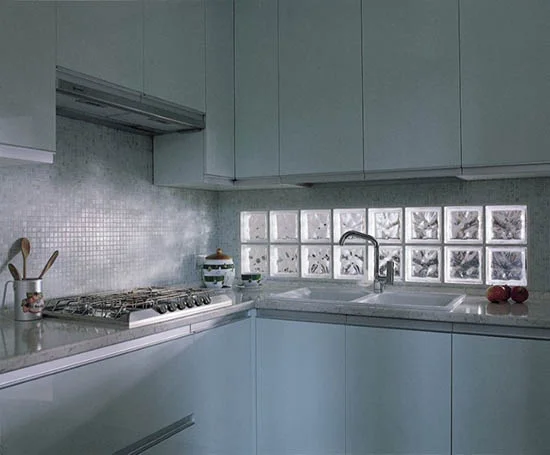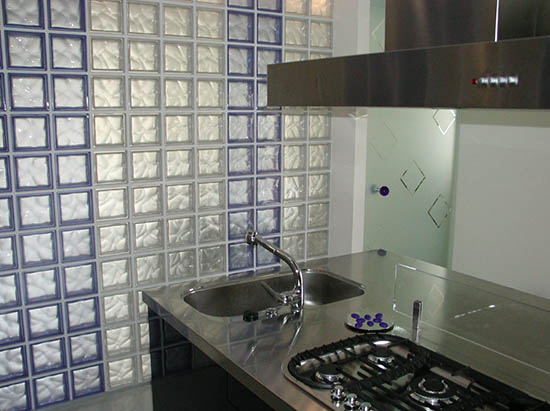 Glass Blocks can also be structural as they can be the major support medium for a bar top in a kitchen or recreation area. You can curve the block with graceful curved glass block or turn an immediate right angle. Either way you can have a stunning bar base that shines with light and makes the bar top seem like it is floating on air.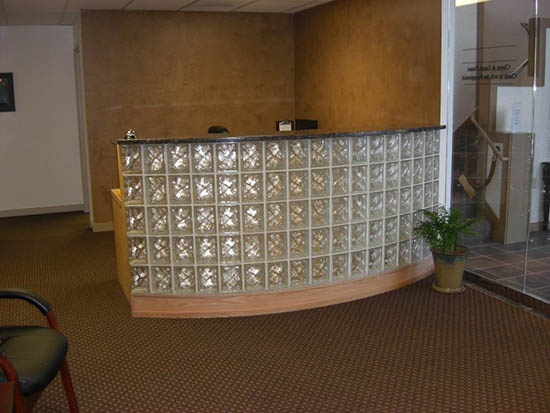 Glass block Walk In showers are perhaps the most popular use of the material indoors. Curves, angles serpentine walls of glass all without a door make a stunning statement as to the design of a master bath. You can elect to use our newest curved blocks that are cystal clear so that the inside of your shower is visible. You can also mix styles from clear to obscure to make an even further custom statement. We can also use our new Wedi system to introduce a section of tile within your glass block wall, one of the latest trends in high design. Stairstep options to enhance high ceilings and make visual excitement are other custom options with walk in glass block showers. Our bullnose rounded edge glass block make the end of the wall distinct yet graceful.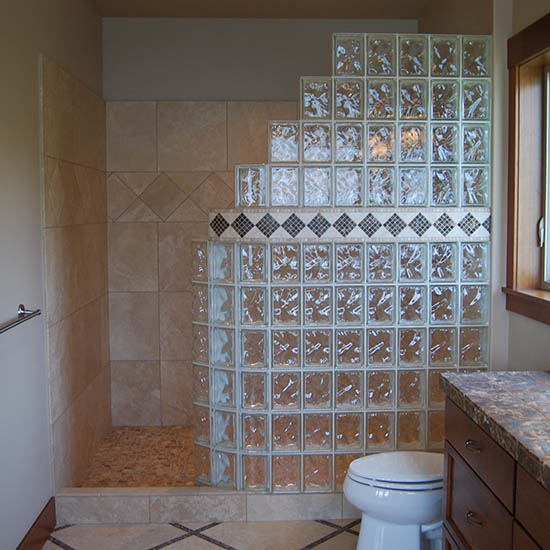 Glass Block walls continue as an interior element that are used by designers to define space while still allowing light to transfer from one room to another. Colored glass block as well as a variety of patterns are used to accomplish this goal. Sometimes the walls are straight and other times curved but always distinct and beautiful.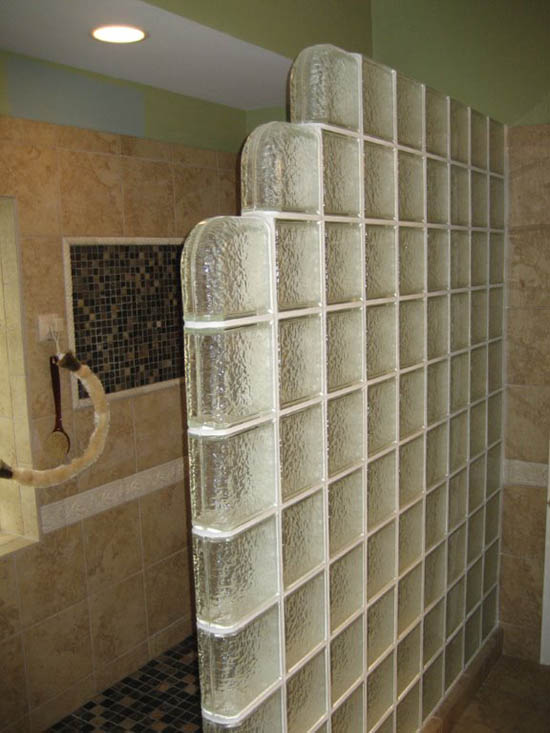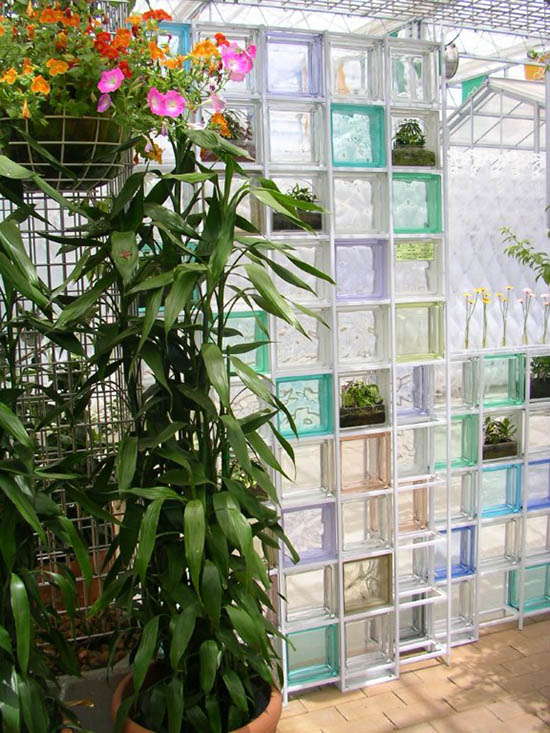 Lastly glass blocks continue their wide use as a window product in bathrooms as well as basement windows. Privacy, energy efficiency, light transmittance, security and durability are some of the key factors that drive the product to be so popular as a window material. The glass blocks are prefabricated to the contractor's or homeowner's specifications and then installed into a masonry opening with mortar.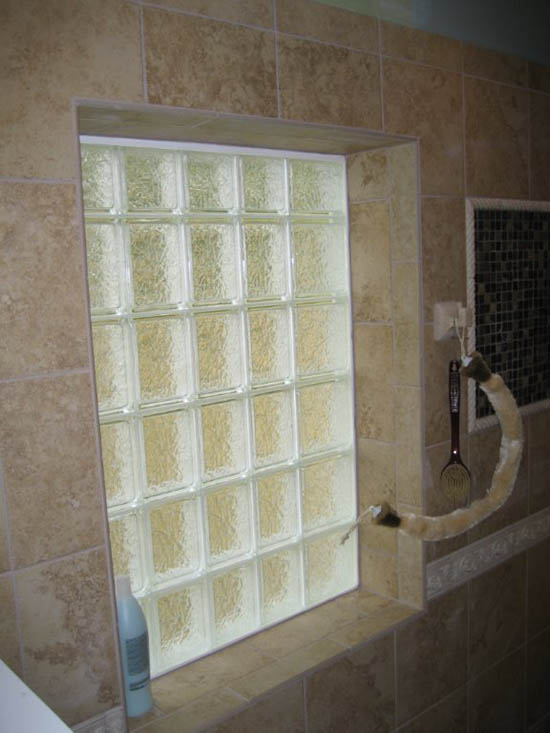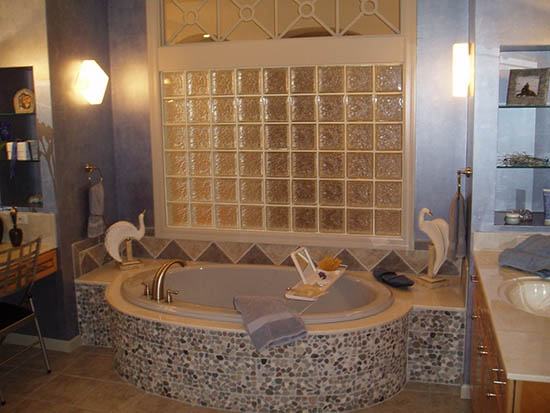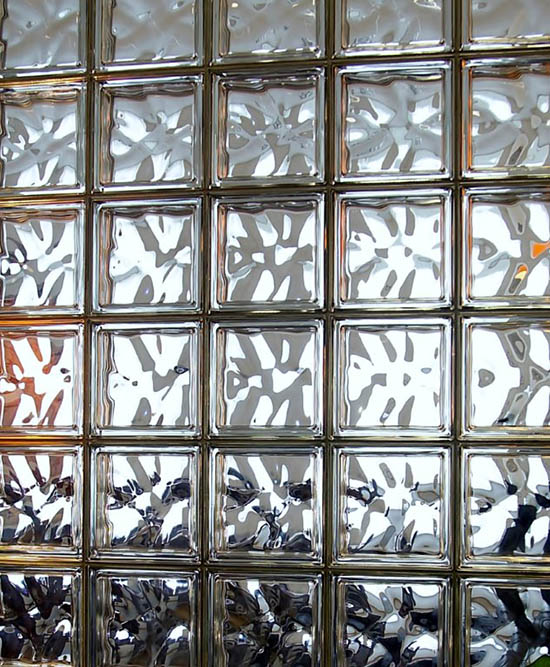 Another option is to have a vinyl wrap frame adhered to the glass block panel and then the vinyl frame is nailed or screwed to the wood frame opening. All of the options for using this beautifully diverse material are available from Masonry & Glass Systems.
Our award winning installers and professional estimators stand ready to make your glass block project a reality with an affordable cost and true quality.
When looking for glass blocks in St. Louis, Masonry & Glass Systems can work with a homeowner or a bathroom remodeling contractor to coordinate a glass block bathroom window installation within an entire bathroom renovation. The glass block are energy efficient and the customer still has the option for fresh air when required. Our Super Service Award winning window installation crews always seek to leave a job looking like this.