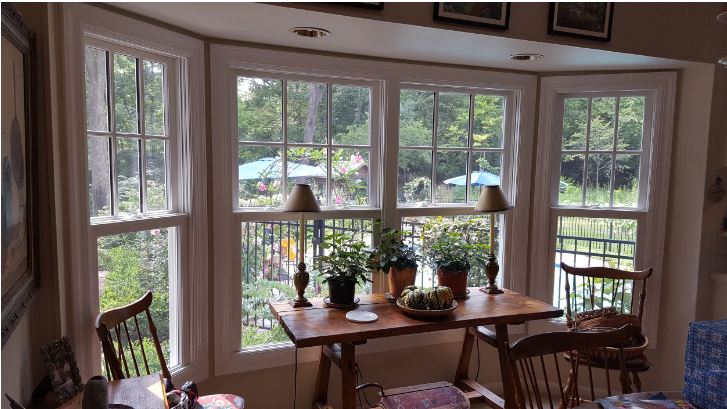 Once you start looking into replacement windows in Kirkwood, MO, you will have to decide how you are going to pay for the installation and the windows themselves. It's an investment into your home and one you will want to make when you see how many benefits that come along with it. But you still have to figure out what you are going to do in order to pay for the costs you accumulate. It's smart to have a budget so you know what you can afford, no matter how you are going to pay for the expense. Here are a few ways customers have paid for their new windows in the past.
Cash
If you have been saving up for home improvement projects, it's always best to pay in cash. You don't have to worry about any interest or any debt on top of whatever you might be dealing with already. Handing over a large chunk of change is hard, but when you pay upfront, you can often get a discount. And you've been saving the money for this reason, or another home improvement-related project, so it's worth it to go that direction if you can.
Personal Loan
You can often get personal loans without even having to specify what the loan is for. One of the most common things people get these loans for is home improvements. You can use the money for the replacement windows, and they pay them off at a monthly rate you can afford. Personal loans through certain lenders don't even require credit checks. If you have trouble with bad credit, getting a personal loan and paying it back as agreed can actually help your credit.
Home Equity Loan
If you've been in your house for a number of years, you may be able to get some of the equity you've put into it back out to use for new windows. This type of loan can help you get the windows you need, which will make the house more valuable. You will get more equity from the house whenever you sell or in the future if you need another loan for another reason.
Financing Plan
Many window companies realize that this project is a large one and not everyone has the money saved up to move forward when they really need to. Credit cards are an option, but they often have spending limits and they also have high interest rates. Talk to the window company about financing options as you would likely get a better interest rate than you would if you were to use a credit card.
When you are working on getting replacement windows in Kirkwood, MO, the window company is here to talk to you about what type of payments you can afford to make and how. The professionals at Masonry & Glass Systems Inc. want to understand your budget so we can help you figure out how best to bring it all together. Call us at (314) 535-6515 or visit us in person at 1503 S Kingshighway Blvd St Louis, MO 63110.