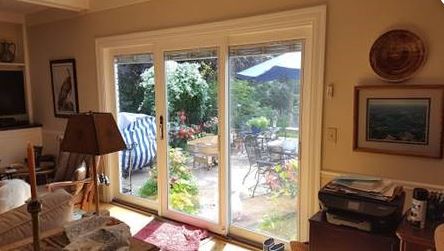 If you generally think about price over everything else when you buy things, that's okay—normally. But you don't want to go cheap when it comes to everything you purchase for your home, like replacement windows in Chesterfield, MO. When you need that particular item for your home, you need to look at the bigger picture and now just what will cost the least. Looking at just price can see low-quality products and that's not what you want for your home. Here are a few reasons why looking at cost alone and going low isn't the best option for your home:
Reason 1: You Might Avoid Important Features
If you choose the lowest cost windows over windows that will truly serve your house the best, you might be going around features that could really add huge things to the home. You don't get any upgrades if you want the least expensive windows. There will be no triple pane glass, inert gas fillings, or low-E glass. These things cost more, but they also add efficiency, comfort, and many other things to a home. Going cheap means you are avoiding things that could be in the best interest of your home, long-term.
Reason 2: The Windows You Get Might Not Be The Right Ones
When you focus on spending the least, you might get a good deal on windows, but they might be the wrong windows for your home. New windows of any kind will look nicer, but they may not insulate your home well or help you with energy bills as much as you would have liked. Looking at the big picture, including price, but also many other options, is the best idea.
Reason 3: The Warranty Might Not Be Worth Much
Even if you get windows that work all right with your home, you might not get a decent warranty on them. Windows with good warranties are usually high in quality and last longer. If you don't get a good warranty, the windows might have issues sooner than you would like. You need quality since you don't want to have to replace your windows again any time soon.
There are many things you are going to want to think about when you get new windows. Price, of course, is one of them. But you need to look at that alongside quality, features, longevity, and many other things. Getting replacement windows in Chesterfield, MO isn't about just one thing, it's about many. The professionals at Masonry & Glass Systems Inc are here to help. You can call us with your initial questions or set up a time to work with us on a free consultation to get further details. We're also available in our showroom. When you wander around, looking at details, we can help you read ratings labels and see the differences in both quality and price. We won't pressure you in any way and instead will be here for you every step of the way to help however you need us.