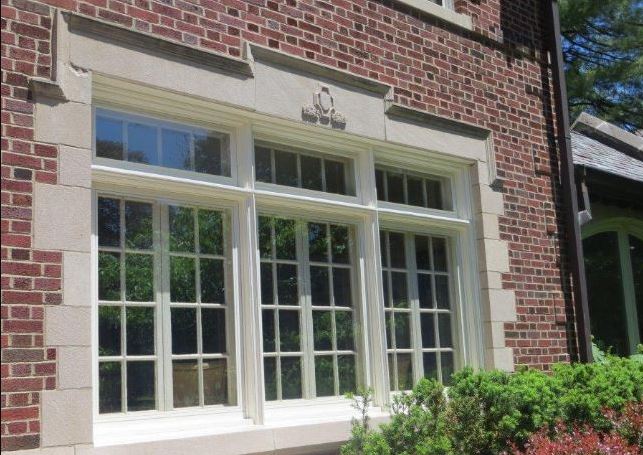 Getting replacement windows in Kirkwood, MO is something most homeowners only do once in their lifetime. The good news is that new windows can last for decades. However, since that is the case, you also want to make the most out of the project when you take it on. If you would like to get replacement windows sometime in the near future, take some advice from the professionals and spend some time researching various aspects of the process. Here are a few ways in which you can make the most from the replacement windows you get:
Get A Color With Staying Power
Sure, bright red might look great on your house right now and you love it, but what will potential buyers think? And how will that color look in the future if you have to paint your home? You've got other options to consider and most homeowners feel safer getting a color that has more staying power. White is the most popular color option for a reason. It looks good now. It'll look good with any color you use on your home in the future. And it's a color that just never goes out of style. Black is another option that has come into its own in recent years. It offers a striking contrast with the lighter colored homes and can last for quite some time as well.
Go For Efficiency When Possible
Even standard windows are more efficient today than what you likely have on your home, but if you are able to get any upgrades, get something that helps with efficiency. That might mean something like triple pane glass instead of double pane, inert gas fillings instead of air, or low-E coatings on the glass. These things will lower your energy bills, increase your home's value, and make your investment that much more worthwhile.
Make Changes Now
When you have to get new windows, you may as well make any changes necessary to the configuration while you can. You could put in a bay or bow window, for example. You could add a window above your front door or put a third window in on a wall that has extra space. Whatever you want to do, now is the time to do it to make the most from your project.
If you are looking into replacement windows in Kirkwood, MO soon, spend time with the window professionals at Masonry & Glass Systems Inc so you can make the most from your project. Our experts know how to match your home goals with the right windows. Give us a call for a free consultation at (314) 535-6515 and we'll get started on the process with you. You can also stop by our showroom at 1503 S Kingshighway Blvd St Louis, MO 63110 and we'd be happy to show you around and point out differences between the various window models. We're experts in the field and can help with everything from ratings labels to colors and then some.