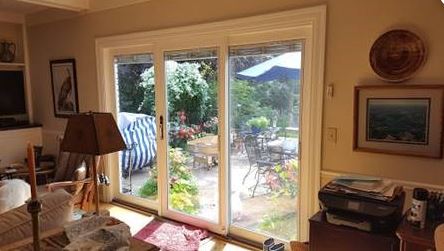 Even if your home looks very similar to another home down the street, you likely have different needs. Your house might face a different direction or you might have neighbors that make more noise. You want to match your replacement windows in Chesterfield, MO to your specific needs. Here are some needs you might have and what you can do through your new windows to meet them.
Need: Less Sun Heat – Match: Low-E Glass
Many homeowners want to let in as much natural light as they can, but if you get a lot of direct sunlight through certain windows in the afternoon, it can get downright steamy in your home. Natural light is great, but not natural heating—especially in the summer. You can combat that heat while allowing light through with a low-E coating on the glass. This coating lets the natural light through but blocks heat and UV rays so you get no heat, but plenty of light.
Need: Less Noise Pollution – Match: Triple Pane Glass
If you live next to neighbors who are always outside playing with kids, on a busy street with a lot of traffic, or somewhere else that brings in more noise than you would like, it can be hard to relax in your room. When you get new windows, consider upgrading from the standard double pane glass to triple-pane models. That puts another pane of glass in and another space between the panes, which can help you dampen and eliminate a lot of the noise that was getting in before.
Need: High Energy Efficiency – Match: Inert Gas Fillings
Most upgrades can help with efficiency, but if you want high efficiency, every little bit helps. When you think about the spaces between your panes of glass, they are usually filled with air. If you fill that space with inert gas instead, which is denser than air, it will slow down any airflow that happens between the glass and your home, giving you further efficiency and more money saved on your energy bills.
Whatever your needs might be for your new windows, make sure you voice them and let your window professionals in on what you want. They can then help you match yourself up with just the right windows to meet and even exceed those needs.
When you are looking for replacement windows in Chesterfield, MO, there might even be more than one need on your list and that's okay, too. Talk to the experts at Masonry & Glass Systems Inc and we can help you figure out which upgrades are a good fit for your home and which aren't worth the extra cost for your situation. You can call us at (314) 535-6515 and we'll help you with all of the details that need to come together. You can also visit our showroom to get to know our products better at 1503 S Kingshighway Blvd St Louis, MO 63110. Looking around can help you figure out what you want in aesthetics.