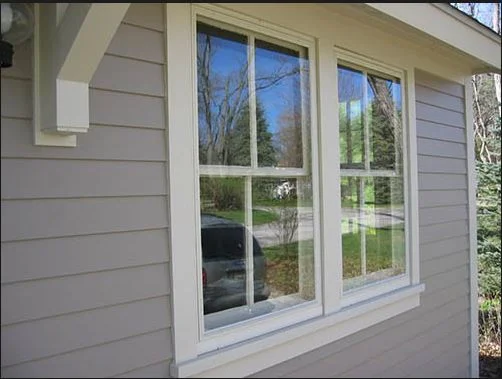 Do you have every room in your house painted and decorated in the exact same way? If so, there's nothing wrong with that, but most homeowners like to showcase different styles in various rooms. They want to paint the bedroom their child's favorite color while the kitchen is neutral and bright. The bathrooms are relaxing and the entryway is welcoming. Every room has it's own look and feel and the right Webster Groves, MO replacement windows can help you foster that style. While you can arrange the window types in any way you'd like, here are a few examples and ideas to get you started.
The Dining Room
The dining room is the room of the house where the family gathers for meals. Sometimes, you might have extended family and other guests over. When you have to put that table extension in, you need all the room you can get. Having a bay or bow window can help you get more space in the room. These windows jut out the room and give you some extra elbow room. It's nice to have that space, but the bay and bow windows also give you an interesting architectural feature to enjoy, both inside and out.
The Kitchen
The kitchen is the heart of any home and it's a space you want as much natural light in as possible. There's not always a lot of wall space in a kitchen, however, so you will need to do what you can with what you have to work with. Many people like to have a casement window over the kitchen sink, if possible. Casement windows are easy to crank open and they are easy to reach since you don't have to stretch as far over the sink.
The Living Room
If you have a good view from the back of your home, it's nice to have a picture window in the living room. You get a lot of natural light, but you also get to see as much of the view as you can. Some homeowners like to pair operations windows with picture windows so they can ventilate the room and get as much view as they can from the larger window.
If you're looking into replacement windows in Webster Groves, MO, keep in mind that you don't have to choose the same style for every room in the house. It's easy enough to decide on just one style, but when you go room by room, you'll see that you'll be much happier with the outcome if you match the style to the room's needs. When you're ready to look through information and details, contact the experts at Masonry & Glass Systems Inc. We're located at 1503 S Kingshighway Blvd Saint Louis, MO 63110 and you're welcome to stop by and see the window options we have to offer. We only carry quality windows so anything you choose will serve you well. Call us at (314) 535-6515 to set up a consultation appointment so we can get to know your goals.