This is a before photo of basement windows in south St Louis County.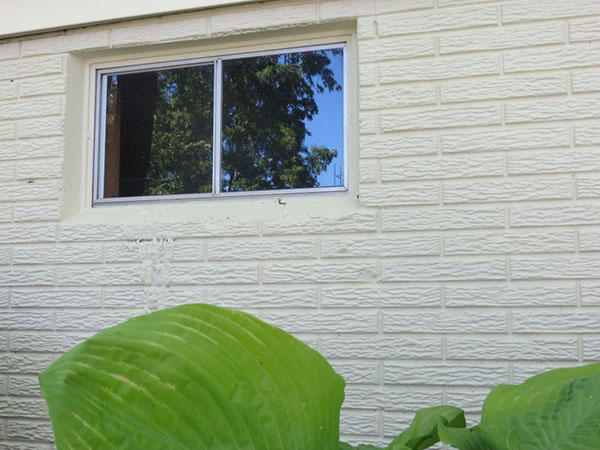 The window looks nice enough but it is one sheet of glass without any weather stripping that is not very secure. With the installation of glass block from Masonry & Glass Systems the customer improves the looks of her home while adding energy efficiency, security, light with privacy all in a maintenance free window.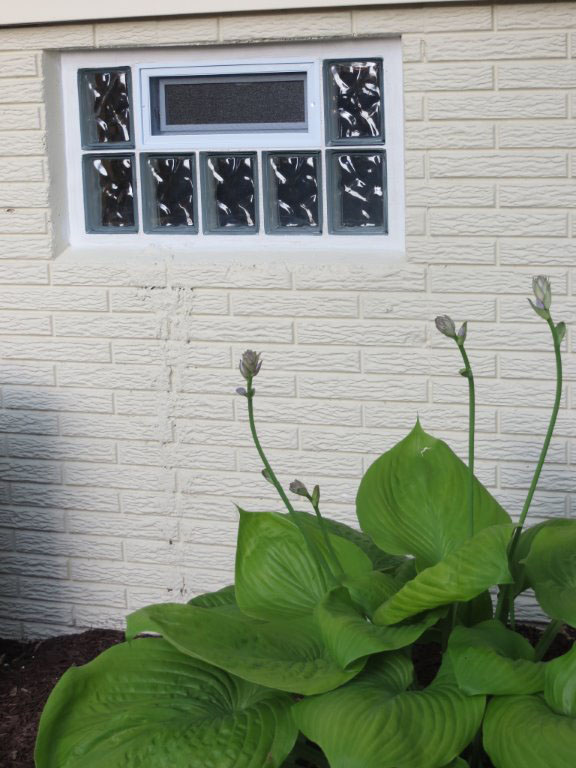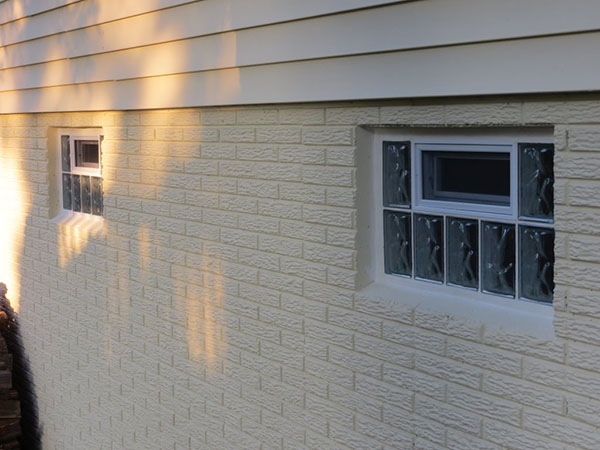 The after photo really says it all. The window is a major improvement and the homeowner is well pleased by the award winning installers at Masonry & Glass Systems. Our glass block windows are mortared into place to make them secure against break ins and they are maintenance free as there is nothing to warp, paint or rust. Our glass block windows are energy efficient, there will be no drafts. Lastly, glass block from Masonry & Glass Systems allows light to come into your basement with privacy as there is no need for curtains, shutters or shades.
Basement Windows in St. Louis
Masonry & Glass Systems offers the best window installation in St. Louis.
The best windows, at the best prices, with the best window company.
Call us Mon-Fri at 314-535-6515
or
click the link below to receive a free quote for your new basement security windows

Add beauty and security to your home with maintenance free energy efficient Mulia glass block installed in your basement windows.
No more painting, caulking, storm windows or repairing broken sashes with Mulia glass block windows by Masonry & Glass Systems. Mulia glass block windows provide you with light AND privacy.
If you or someone you know is looking to replace their basement windows with a new energy efficient basement security window, please contact Masonry & Glass Systems in St. Louis. They specialize in replacement basement windows, security windows and all types of replacement windows. For more information, email them at: lmagee@www.masonryglass.com or call 314-535-6515