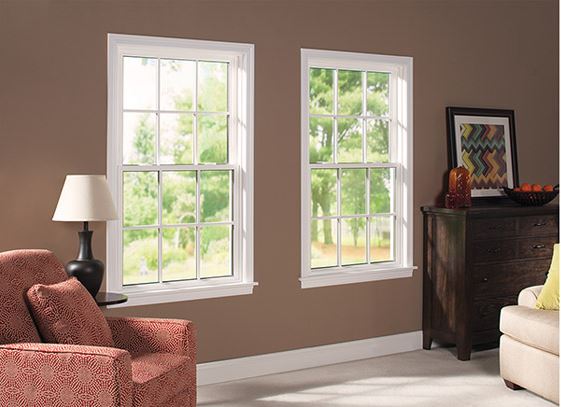 Having just the right windows and the right number of windows in your home can help with things you may not have considered. Your home will function in a different way and there are a lot of benefits to having more windows. When you are in the market for replacement windows in Chesterfield, MO, you might consider adding more windows to your walls in just the right places. There are lots of advantages to this move and here are a few to consider:
More Natural Light
This is the most obvious benefit you will get when you put in more windows. The natural light will make the rooms look larger, more open, and more welcoming. You won't have to turn on as many overhead lights and your family might even be in a better mood because of those natural lights. Adding light to a room can make it look like a whole new space, in a good way.
Better Air Flow
There might be some rooms in your house that get air flowing just fine while others are always stuffy. Adding some windows can help you get the fresh air you need so you can circulate air and ventilate the home on a nice day. The best way to combat poor air quality in a home is to just open the windows and let the stale air out and the fresh air in. You might want to add a window in the bathroom so you can get humid air out with more ease. Or place a window in the kitchen to get cooking smells out faster.
Additional Beauty
Even if you have enough light and air in a room, you might want a window to add to the beauty of the space. You could put in a unique-looking window, like an octagonal window above a door, to add more interest to the entryway. There are plenty of things you can do to enhance the look and feel of any room. You will add value along with beauty because anything you do to your home to make it look better is an investment that will likely pay off when you sell in the future.
When you are getting replacement windows in Chesterfield, MO, it's important to consider it an opportunity so you can decide what changes you want to make, if any. Some people stick with the same material and style and they are happy with that. If that's what your home, needs, then great. But it's a chance to enhance your home and change anything you've been wanting to change as a whole. Take out a picture window and put it in a bay or bow window. Change from double hung to casement to bring in breezes better. Add windows. Combine window banks into one. Do whatever you think would make your house look, feel, and function better. The professionals at Masonry & Glass Systems Inc can help suggest changes you might appreciate as you go through the options.