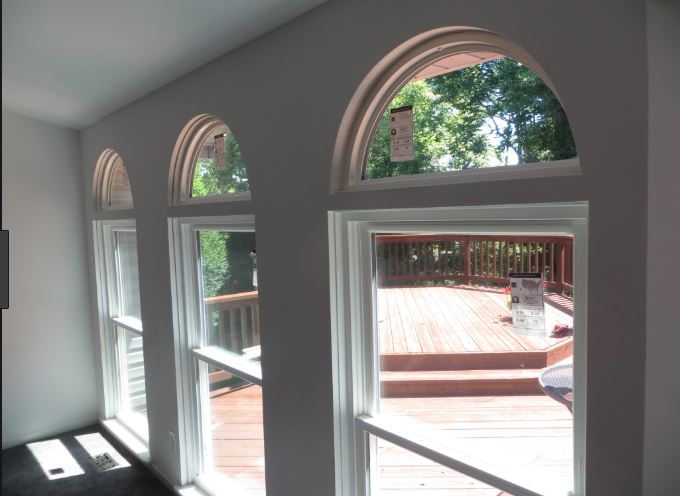 There are a lot of parts of a house that have to come together to create your home. As a homeowner, you likely often work on making your home a comfortable place for your family. When you invite guests over, you know your house says certain things about you and your style. Getting replacement windows in Chesterfield, MO can show quite a bit as well. Here are just a few things that replacement windows can show within your home:
More Of Your View
One of the main purposes of having windows is so you can see what's going on outside your home. If you have a great, view, you want to see as much of that as you can. If your old windows didn't show you enough of what you wanted to see outside, you can remedy that situation when you get new windows. Most newer windows have larger glass space and smaller frames, so that helps right away, but you can also get different configurations to bring in more of the view.
Brilliant Natural Light
Homes are just more comfortable and welcoming with natural lighting and new windows can show you as much of that light as you want. Sometimes, you worry about too much light because it can get too hot. But when you get new windows, you can have them put low-E coatings on the glass, which blocks the heat of the sun while allowing the light through. You get the light you want without UV rays and heat.
A New Sense Of Style
Windows can also showcase your home's style and give it a fresh, new look. One of the cool things about this home improvement project is that it shows from both sides of your home. You get a great new curb appeal, but you also get great aesthetics inside. There aren't any other projects that take on appearances both inside and out at the same time.
Your Attention To The Environment
Everyone wants to do their part for the environment today and it's more important now than ever before. One way to show that the environment is in your mind is by getting replacement windows. You are showing anyone who sees them that you are attempting to operate your home in the most energy efficiency manner possible. With new windows, you get that efficiency along with lower energy bills.
When you are ready for Chesterfield, MO replacement windows, contact the specialists at Masonry & Glass Systems Inc for information on the process. We're here for you from start to finish and can answer any questions you have about the project along the way. You can start by calling us at (314) 535-6515 and asking for a free consultation. You can also stop by and check over the windows we offer in our showroom at 1503 S Kingshighway Blvd St Louis, MO 63110. We love to show new clients around and point out differences in ratings labels. Find out more about what we carry on our website at masonryglass.com.