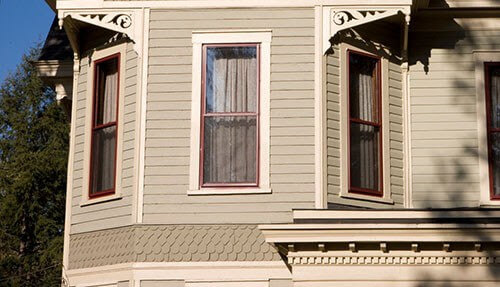 Getting Brentwood, MO replacement windows is going to be an investment, but the amount of money you have to spend on the project varies on a number of details. The material and style of replacement windows you choose makes a difference. The number of windows you are replacing also changes the bottom line. When you are ready to move forward with replacement windows, you'll call a window company and have a professional come out to give you a full in-home estimate. What all does that include?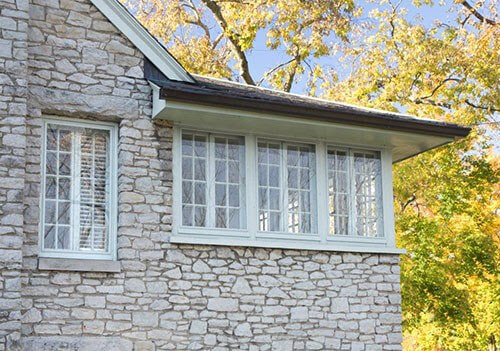 A Complete Measurement
The expert who comes to your home will want to see the windows you are replacing and measure the spaces for the replacement windows. If you are making any changes to the configuration, you will want to note those. If you have a picture window in the dining room, for example, and you want to put in a bay window instead, that will make a difference in the measuring process. You can also change casement windows to double hung and vice versa. Anything is possible, but it's important to talk about anything you want so the professional can measure properly.
Go Over Budget Concerns
The window professional will also want to talk about your parameters. If you have a certain budget in mind, they can make suggestions to help keep you within that budget. You may not be able to get a gas filling in the windows, for example, but you can still get double pane glass and vinyl materials. Mentioning your budget up front will help everyone involved stick to a price you are comfortable with.
Present Options
If you have already visited the window store, you may already know what options you want. If not, the professional who comes by your home can help you with that part. They can show you different materials in person so you can touch them and hear more about what they do for your home. They can also describe glass options and what a difference low-e coatings make, among other things. This is your chance to get as many details as you can from the professional right there in your own home. They're there to see your specific situation and help in any way they can.
Installation Estimates
Once you are ready to order just what you want, the professional may be able to estimate when the installation will occur. The windows take a certain time to order and come in and after that, the installation will take place. You can block off some time on your calendar and wait for further installation details.
If you are ready for an in-home estimate, contact Masonry & Glass Systems Inc at (314) 535-6515. We're your Brentwood, MO replacement windows specialist and we'll help you with the whole process from start to finish. We want to take a look at the specific details within your home to help you get the most from your new windows. Stop by and see us at 1503 S Kingshighway Blvd St Louis, MO 63110.