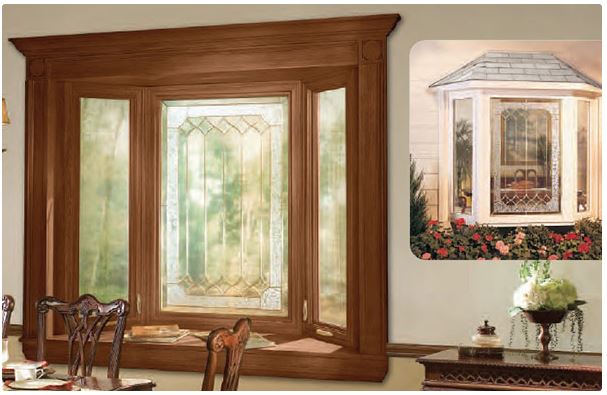 There are a lot of exciting things about getting replacement windows in Chesterfield, MO. Once they're installed, the first thing you will notice is how great your home looks. You automatically have a much higher curb appeal and you have to admit, the inside of your home looks great as well. You have more natural light and the windows are fresh and new. But most people don't get new windows just for their appearance—though it's a great reason to include in the process. Many people get new windows because of their energy efficiency. Why is energy efficiency so important? Here are a few reasons to get excited about this change in your home:
Efficiency Brings Comfort
When you have old windows, they likely leak air, both in and out. When that's occurring, there could be cool drafts in your house. You're also letting the warm air you're trying to enjoy out. You never know what the temperature in the house might be and your HVAC has to work overtime to try and keep up with things. That's not good on that system and you're still not even comfortable in your home. New windows can help all of that and then some. Efficiency means you'll finally get the comfort you need. Rooms will level out and be at an even temperature so you don't have to fiddle with the thermostat. Your HVAC gets a break at the same time and you can relax in the comfort of your home—at least.
Efficiency Lowers Prices
When you get new windows, you're putting some money into your house. It's an investment and there's no way around that. But efficiency in new windows is exciting because you will see a great reduction in your energy bills after they are installed, and for many years to come. You can pay yourself back, little by little, and enjoy the extra money in your budget every month. Now that's exciting.
Efficiency Brings Value
Whenever you work on a home improvement project within your home, you want it to raise the value of your house. That's not going to be a problem at all when you get replacement windows. Their efficiency helps them to raise the value of your home quite a bit. The more efficient the windows are, the more the value of your home raises. When you sell, you'll get up to 80% of your investment back just because of the higher home value. When your house goes on the market, that's an exciting thought.
There are lots of other exciting things about replacement windows in Chesterfield, MO and the efficiency they can bring to the table. Contact the professionals at Masonry & Glass Systems Inc to get some details on new windows and see what efficiency can do for your home. Call us at (314) 535-6515 with questions or for a free consultation. Or, you can visit our showroom to look things over at 1503 S Kingshighway Blvd St. Louis, MO 63110.