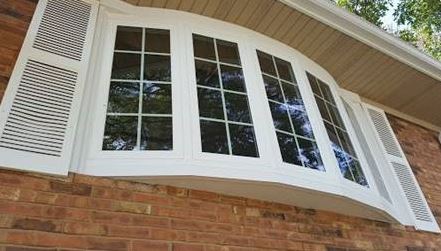 You may have been putting it off for a while now, but you can only hold off the need for replacement windows in St. Louis, MO for so long. If the time really is now and you need to get them as soon as you can, here are a few things you can do to speed the process along.
Talk To Experts
You can do your own research and tour every showroom in the area to figure things out and that's certainly a fine way of doing things, but if you really want the windows soon, talking to a window expert you trust can help you get the recommendations you need to make decisions and get those windows on order quickly. The time is now and you want those windows as soon as possible.
Line Up Your Budget
The faster you can get your budget in order, the faster you can pay for (and therefore get) your new windows. Have a budget in mind and if you have to take out a personal loan to get the money, have the loan lined up and the money in hand so when you are ready to get the windows, you have the cash you need ready to roll. If you don't know what you have to spend or don't know where the money will come from, it will hold the whole process up.
Take Down Coverings And Pictures
Once you get windows ordered and you know the installation date, you can go ahead and prepare your home for the process. Take down the window coverings with care if you are going to use them again. Or take the old ones down and get rid of them so you have room for new options once the windows go in. You will also want to take pictures down from the walls and move any furniture away from the windows. Having these little things done can really help you move the installation process along once the windows come in and the installers get to your house to do the work.
There are plenty of other things you can do to get your new windows ordered and installed as quickly as possible. Once you know you are ready to move forward, there's no reason to delay. Get things lined up and enjoy the results right away.
If you're sure you're ready for replacement windows in St. Louis, MO, or you want to start looking into the process for when you are ready, contact the professionals at Masonry & Glass Systems Inc for information on getting started. We can help you match your home to the ideal windows so when they are installed, you will be beyond happy with the results. It's always fun to hear success stories when homeowners get their first, low energy bills. Call us at (314) 535-6515 and we'll get to know you and what you want for your home. You can also visit our showroom at 1503 S Kingshighway Blvd St Louis, MO 63110.