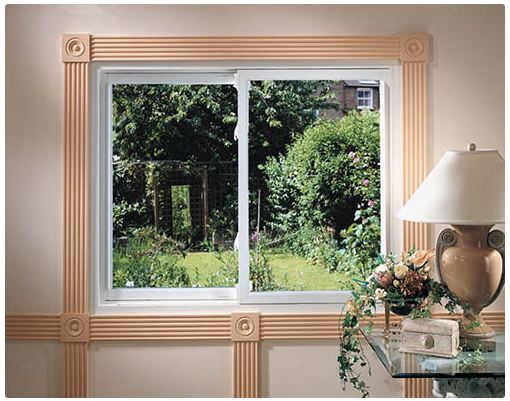 When you go to the clothing store, is there one pair of jeans that is expected to fit everyone? Is there one shirt in one color and one style? Of course not. Everyone's preferences are different and everyone wears a different size. There has to be variety in the choices for every shopper to find what they want. The same can be said about replacement windows in Kirkwood, MO. You might think there really only needs to be one model and it should fit every home, but that's not the case at all. Every home is unique and windows need to be fitted to that home's style, the homeowners, preferences, and the home's overall needs. Here are a few reasons why there need to be differences in replacement windows:
Different Home Placement
There are shady neighborhoods and there are houses that sit in the full sun. Different windows can really help those homes meet their goals. On the sunny house, low-E coatings on the glass can be really nice. It blocks the sun and helps let natural light in while keeping the heat out. The houses in shady areas don't necessarily need that to remain efficient. They might take a different upgrade to get what they need. Houses in different environments require different windows, even to meet the same goals.
Different Owner Tastes
You adore the color blue while your best friend likes purple. Everyone has their tastes and you can even reflect your preferences in your windows. You might want windows that blend into your home and have the same color tone. Or you might like a contrast that stands out. You might also have an opinion on window styles, like casement, double hung, or more. Your tastes will help you decide what windows you end up with and you could have something completely different than a house down the street with similar needs.
Different Budgets
While you might want the best of the best in the windows you get, you may also not be able to afford every possibly upgrade. The good news is that even standard windows are high in quality. New windows, even the standard issue windows, are technologically advanced and head and shoulders above what you likely have on your house now. If that's all you can afford, you're still better off than before. If you have more in the budget, you can get some upgrades that help your home even further. There need to be different price points to satisfy the various budgets that exist for this project.
These are just a few of the reasons why there are so many options for replacement windows in Kirkwood, MO. If you'd like to find out more about the differences, contact the professionals at Masonry & Glass Systems Inc and we can help you match yourself to the right windows for your needs and preferences. Call us at (314) 535-6515 or visit our showroom to look around at 1503 S Kingshighway Blvd St. Louis, MO 63110.