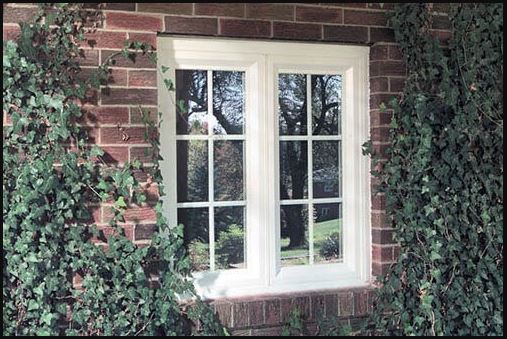 In the past, choosing Brentwood, MO window replacement options was simple. There were only one or two styles from which to choose and a handful of colors as well. Today, however, we have endless options. That's good because you can get whatever you want, but it can also be very overwhelming. If you want to get the right options, think about your priorities based on what's important to you. Here are a few things to consider based on your particular mindset.
For The Eco-Conscious
If you want to do whatever you can to help the environment, the windows you choose can make a big difference in your overall carbon footprint. You want to choose high-quality windows from manufacturers you trust. There are great manufacturers out there that have energy efficiency as one of their primary focuses. You'll want to get windows with energy efficient upgrades, like low-E glass, triple panes, and inert gas fillings. Consider as many upgrades as you can afford to fit the environment within your home.
For The Budget-Worried
If you are worried about getting window replacement because of your budget, calm down a bit and move forward with care. You can definitely find great windows at prices you can afford. You just have to be careful about what you choose. Consider vinyl windows above the other materials because you can get affordable windows made from vinyl. These windows are also high in quality so you don't have to worry about sacrificing something you want just to get a price you can afford. Look at the different styles based on the budget and get something that will suit your cost needs along with your functionality wants.
For The Sun Lovers
If you want natural light to stream into your home, you know it can bring great benefits. Your house will look more welcoming and open and the rooms will look larger, for example. However, where there's light, there's also heat and you probably want to avoid that. Look for windows that have large glass space and smaller frames. Get things like casement and picture windows to bring in the most light possible. But also add the low-E glass coatings to prevent the heat of the sun from coming in with the light.
There are plenty of other mind frames that might need to add up to the right windows for your home. If you have something in mind, just talk to the professionals at Masonry & Glass Systems Inc about your Brentwood, MO window replacement process and we will have great ideas for you. We want to learn as much as we can about your home and your mindset so we can make customized recommendations that will suit every need. Give us a call with your questions at (314) 535-6515 and we'll set you up with a free consultation. You can also stop by our showroom at 1503 S Kingshighway Blvd St Louis, MO 63110 to see some of the windows we carry in person and get some ideas.