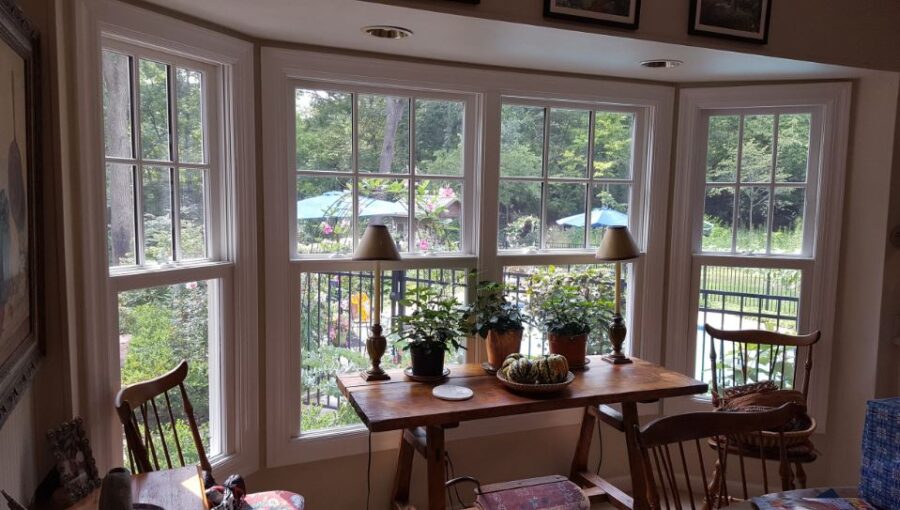 Have you gotten tired of the traditional use of curtains to dress your windows, and you just want to try some alternative solutions that would still fit the current decor of your home? In reality, most homeowners have been attempting to get creative and arrive at ways to dress their replacement windows in Kirkwood, MO. To avoid getting bored with the standard use of fabric as curtains to dress the windows of your homes, you sometimes need to get creative. If you are running out of ideas aside from the usual curtain dressing or fabric valances, then here are some alternative ways to dress the windows of your home.
Window Blinds
Blinds can be the safest choice you can use as an alternative to your fabric curtain dressing. Aside from having a variety of options to choose from to match the decor of your home, blinds are a more adaptable choice as it gives you more generous control over the amount of light that passes through your home. Another advantage of having blinds as the alternative covering for your window curtains is they are uncomplicated to clean and maintain. Depending on the material used, blinds usually do not require tons of cleaning agents when cleaning them on a daily basis. Moreover, their lightweight quality makes them stand as efficiently as regular fabric valances or curtains for your window covering.
Frosted Glass Window Cling
If you want to prioritize having an ample amount of privacy while not compromising the amount of light that enters your living space, then you may try out frosted glass window cling. Applying a panel of frosted glass window cling can provide you with better privacy, as well as an elegant addition to your window coverings. Depending on your preference, you may choose from a variety of designs for your frosted glass window cling. If you prefer a more grainy look, you may opt to choose frosted glass film instead, similar to those that they often use in bathroom glass doors.
Privacy Screen
Having a particular level of privacy for you and your family is almost a top priority when it comes to choosing window coverings. Choosing a privacy screen as your alternative to fabric valances or curtains can be a good choice, especially if you want to leave your window structure untouched and free. Privacy screens are easy to move, depending on the materials used. You may choose from privacy screens that are made out of metal, wood, or other materials that are considered synthetic.
Modern times would usually urge homeowners to upgrade from their traditional curtains to the more trendy and stylish ones. The practice of hanging curtains to dress windows is not often seen as a contemporary one. With the continuous invention of things, you must constantly read for the latest window coverings for your replacement windows in Kirkwood, MO. If you want to read more articles about window replacements and covering ideas, then you are in the right place. Our team can surely help you decide on the window covering and type of replacement window to use for your home. Visit us now to learn more.