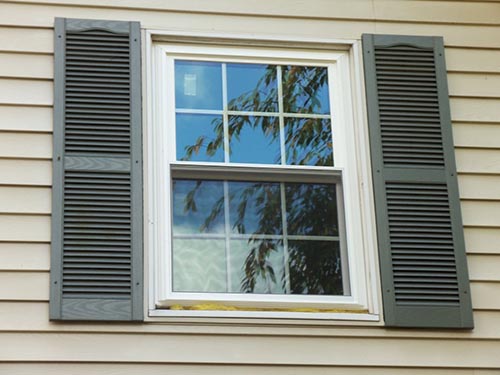 The Benefits of Replacement Windows
When it comes to enhancing the comfort and efficiency of your home, one upgrade that stands out is window replacement. Homeowners dealing with outdated, damaged, or inefficient windows can benefit greatly from opting for high-quality replacement windows. With window replacement, you can enjoy a range of advantages that will transform your living space. Not only will you experience improved insulation and noise reduction, but you'll also enjoy enhanced energy efficiency, leading to potential savings on your energy bills. Additionally, the aesthetic appeal of your home will receive a significant boost, increasing its curb appeal. If you're looking to elevate your living space, window replacement Chesterfield, MO is an excellent choice to achieve the desired comfort, efficiency, and overall aesthetic enhancement.
Factors to Consider When Choosing Replacement Windows
When planning a window replacement project, it is crucial to take into account various factors to ensure you make an informed decision that suits your home. Start by assessing your specific needs and priorities, such as energy efficiency, security, or aesthetics. Additionally, consider the different window materials available, such as vinyl, wood, or fiberglass, each offering distinct advantages. Take the time to explore the style and design options, including single-hung, double-hung, casement, or sliding windows. Finally, seek guidance from a trusted window replacement provider who can assist you in finding the best solutions tailored to your individual requirements.
Professional Installation for Optimal Results
Choosing the appropriate replacement windows is indeed essential, but it is equally vital to prioritize professional installation to fully reap the advantages. Inadequate installation may result in air leaks, decreased energy efficiency, and potential structural problems. It is advisable to rely on experienced professionals who possess the necessary expertise and tools to achieve a precise fit and seal. Our team of skilled installers specializes in window replacement and guarantees a seamless and secure installation, ensuring long-lasting results.
Enhance Your Home with High-Quality Replacement Windows
Upgrade your home's comfort, energy efficiency, and overall aesthetic appeal with high-quality replacement windows. By investing in these windows, you'll enjoy a range of benefits that will elevate your living experience. Improved insulation will keep your home cozy and reduce energy waste, leading to lower energy bills. Say goodbye to noisy disturbances as replacement windows effectively minimize noise infiltration, creating a peaceful atmosphere. Additionally, with a wide range of materials, styles, and designs available, you can select replacement windows that perfectly align with your preferences and complement your home's architecture. Whether you desire a modern look or a classic charm, replacement windows provide the opportunity to enhance both the interior and exterior of your home, making it a more comfortable and visually appealing space.
When it comes to window replacement in Chesterfield, MO, Masonry & Glass Systems Inc is your trusted partner. With their commitment to quality craftsmanship, exceptional customer service, and attention to detail, you can be confident that your window replacement project will be handled with utmost professionalism. Contact Masonry & Glass Systems Inc today for a consultation and take the first step towards transforming your home.