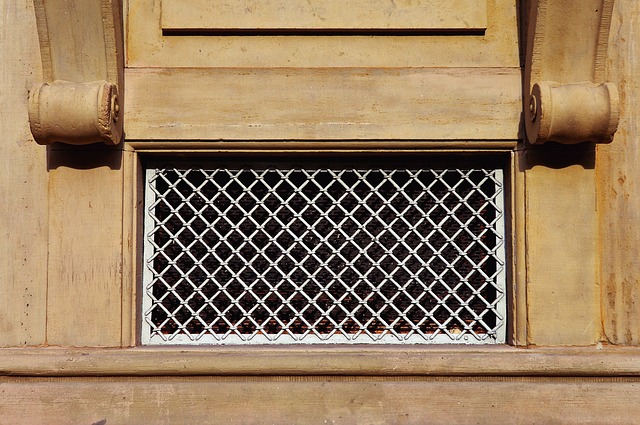 When you think of securing your home, you'll most likely focus on the doors and windows on your first floor. However, the sad reality is that there are many ways for burglars and intruders to invade your home. If your home has a basement, in all likelihood your basement windows are exposed and these intruders will use it as an entry point. In this post, we will give you the best tips possible to secure your basement windows.
Masonry & Glass Systems is one of the best installers of basement windows in Saint Louis, MO, and surrounding areas. Our business started in 1980 and since then we have always provided quality products and services. Masonry & Glass Systems craftsmen make up all of our installers. We never use subcontractors or day laborers since the quality of the window installation suffers as a result. Give us a call today at (314) 535-6515.
Are basement windows different from regular windows?
A basement can technically have any type of window. Casement or double-hung windows, on the other hand, are uncommon unless an egress window is required. Because most basement window openings are short and wide, only a few types of windows can be used. Basement windows come in a variety of shapes and sizes.
The best tips for securing your basement windows
Home break-ins account for around 66 percent of all burglaries (2.5 million) each year, with 23 percent of burglaries occurring through house windows. Basement break-ins account for roughly 9% of the total number of incursions.
You may prevent a home invasion by double-checking the locks on your doors and windows before leaving the house and leaving a light on when you're not home to give the impression that someone is home. However, if you're seeking sensible ways to secure your basement windows, we have some suggestions that may help you improve your security and keep burglars at bay.
Tip #1 Basement windows should be visible
Shrubs and bushes may look nice with your home but when it obstructs the view of your basement windows, it gives cover for the burglars to secretly break into your home. Consider this when planting in your garden and make sure to trim the bushes around your house.
Tip #2 Install lighting fixtures
One of the easiest ways to keep burglars away from your home is by installing lighting fixtures that produce enough light at night. It not only provides a sense of security but it also makes you visible in case someone tries to enter your house through an unlit porch or window.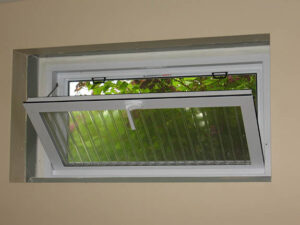 Tip #3 Repair any broken locks ASAP
It's important to get any broken locks fixed as soon as possible. It may seem like a small thing but it can lead to an easy break-in for burglars if you don't repair it in time.
Tip #4 Replace standard window locks
The standard locks we get nowadays on our basement windows are usually pretty weak as they are easily broken or cleverly opened by thieves. It is highly recommended to use a stronger lock with a brand that you can trust.
Tip #5 Add additional locks
This may sound over the top to downright ridiculous but it is highly recommended that you add additional locks on your basement windows for added protection. Reducing the risk of burglary should be your number one priority.
Tip #6 Replace windows with glass block
This is a multiple benefit installation as you will dramatically increase your security and energy efficiency. You will also make your windows maintenance-free and allow light transmission with privacy. Glass block is available in many aesthetically pleasing sizes and styles, it also offers you virtually limitless design possibilities.
Tip #7 Install Security windows
These windows are mortared in place in your basement window openings. The sash is made of dual-walled Exolite that insulates well and is almost impossible to break. An added advantage is that the windows are easily removed from the inside to allow egress.
Tip #8 Install Window bars and grates
A relatively inexpensive addition to basement windows is window bars. They are manufactured in a variety of sizes and styles including steel, aluminum, bronze, or plastic with various finishes that will suit any decorating need. Window grates also provide security while allowing light transmission inside the home.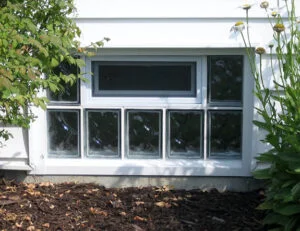 Tip #9 Install security film
If bars aren't your thing, consider utilizing security film instead. If an object strikes the window, the film will hold the glass in place, preventing the thief from readily entering your home! There are many different kinds of security film, and you can usually install it yourself. In the event of a natural disaster, such as a storm, security film can also assist safeguard your home.
Tip #10 Utilize security cams
Through security cameras, keep a watch on your basement windows. Suspicious behavior can be caught on camera. Furthermore, their presence may prevent your home from being targeted in the first place. Standalone cameras are fantastic, but if you can afford them, we recommend using them as part of a larger security system.
Tip #11 Use an alarm system
Lights, locks, and security cameras are all important features for securing your home. For added protection, consider installing an alarm system complete with motion-sensing lights to make sure that no one tries sneaking into your house when it's dark outside.
Tip #12 Secure from the inside
Make sure you're not assisting a burglar into your home if you have high basement windows. Keep chairs and other items that he can use to get down from the windows away from the windows. Obstructing his path will make your home significantly more difficult to navigate.
Tip #13 Don't tempt fate
Make that basement window as unappealing as possible to intruders. Arranging the furniture and other stuff in the basement is one fast approach to accomplish this. Ensure that the burglar cannot see any valuables in your basement. You can inspect this from the outside to make sure that these are hidden. It's not worth it if a burglar can't see what he wants to steal. With all of your security systems in place, he'll merely go on to another residence.
Basement security is a vital part of ensuring the safety of your home. You may ensure that your home is not appealing to a possible burglar by following a few simple procedures. You may rest easy knowing that your home and basement are safe once you make sure you're not lending him a helping hand and thwart his efforts.
Masonry & Glass Systems offers basement window installation in Saint Louis, MO. The best windows, at the best prices, with the best window company. Call us Mon-Fri at (314) 535-6515 or click the button below to receive a free quote for your new basement windows.