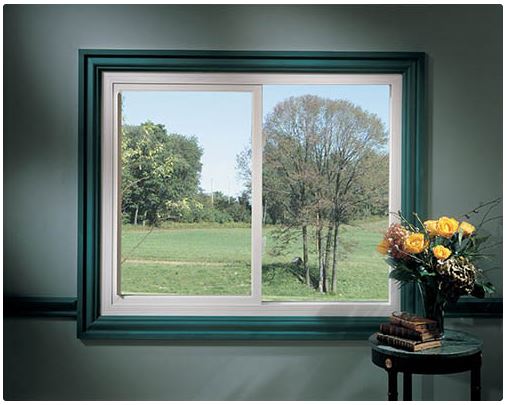 As the temperature changes and drops down for winter, maintaining the efficiency of your home can also deteriorate and come as a struggle. If you notice any signs of these incidents, such as struggling to keep warm inside, then your Chesterfield, MO windows may need a replacement for the winter season. One of the preparations that people make for the winter season is replacing their windows to help them combat the cold breeze through efficient heating and keeping warm air inside their homes. Replacing your windows at times like this can be an effective way of preparing your home for the upcoming extreme weather condition. If you are currently contemplating purchasing wintertime installation, here are the top reasons why you should move forward with the decision.
Prevents the Formation of Mold and Mildew
When a window gets exposed to too much water and moisture, they become more susceptible to mold and mildew. During winter, your windows can get really in contact with moisture and water due to the cold weather. Although small patches of mold are not generally harmful, they can still cause more massive damage in the end. Family members and visitors who are experiencing health problems may have profound health implications due to these mustinesses. To prevent the formation of mold and mildew, replace your windows in time for the winter season as a preparation.
Wintertime may Provide Better Window Deals
Most window companies consider the winter season as the low season for replacing windows since the demand for such services drops down during the wintertime. If you want to save on spending money on window replacement, then the cold season may be the right time to replace your old windows. Better deals, promotions, and discounts may be offered by most suppliers that may not be offered during the warmer months. Taking these deals can crack into enormous savings for most homeowners. If you wait until the next spring or warm season to replace your windows, then you may not be able to save up and get the deals that are only offered during the winter duration.
Old Windows can Decrease the Visual Look of Your Home
Imagine having all the fancy lights, wreaths, garlands, and Christmas decorations hung around your home, only to get disappointed once you see your broken and damaged windows. As the holiday season goes hand in hand with the wintertime, all the fancy decorations also come into light as it creates the perfect holiday experience. If you want to maximize and enjoy the holiday season with your loved ones while making sure your place looks appealing and warm, then replacing your windows with new ones can definitely prevent your home from having a decreased curb appeal.
Although you should still consider the signs that can tell you when it is the right time to replace your Chesterfield, MO windows, having a particular season in mind can help you prevent being ignorant and skipping over these things. Upgrading your windows to better ones in time for the holiday season can help you better enjoy the winter and cold weather with your loved ones while staying at home.