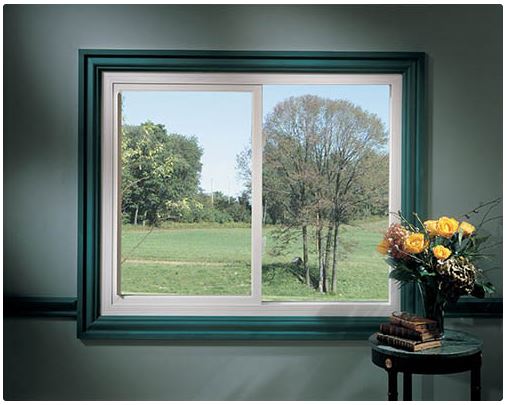 When it comes to upgrading and improving the quality of your home, replacing your windows often comes on the surface. Shopping for your home's replacement windows in Chesterfield, MO, can feel sort of challenging, especially for starters when you have no idea where to start. To kickstart your window replacement project, you may talk to your family and set your priorities regarding the replacement windows you aim to buy. Make sure you have a good understanding of the types of window replacements for your home first before talking to your trusted window company. Read on to learn about the types of windows you may want to try when replacing the old windows of your home.
Sliding Windows
Getting rid of your old windows to replace them with sliding ones can be a good option for your home. Most homeowners are going for this type of window, especially for their bedrooms and other living spaces. If your home consists of walls that are shorter than the average ones, then sliding windows can create an illusion of the room appearing taller than it is. Over the previous years, sliding windows have become the more popular choice for people who wish to get their windows replaced. The price, however, may vary depending on the material you have chosen, as well as the type of frame to be installed. Typically, larger sliding window sizes are advised to be installed in the living room, while the smaller ones are usually installed in bedrooms.
Picture Windows
If the sole purpose of your window is to allow the passage of light and promote energy efficiency, then you may replace your current ones with picture windows. These types of windows are stationary and cannot be opened. People who are after the aesthetics of their home decor and room should go for picture windows to make their rooms look more extensive. Aside from this, the increased natural light that enters the room can significantly boost energy efficiency, as well as protection from the sun, in your home. For homeowners who prefer to add some extra architectural structure, they may add grilles or curtain dressings to cover their picture windows.
Double-Hung Windows
Based on the word itself, a double-hung window is a type of window that can be raised in double ways. As compared to the single-hung window, double-hung windows can be opened from either the top or bottom. One of the good advantages of having double-hung windows as your replacement is they are easy to clean than the usual ones. Homeowners with outdoor patios in their homes often choose double-hung windows in the recreation living spaces of their homes.
Disposing of your old windows gives you an area to decide whether you want to replace your current windows with other types. Having a background in the different variations of replacement windows in Chesterfield, MO, can benefit you a lot, especially at times when replacement becomes necessary. For more tips and guides on replacement windows and window installation, do not hesitate to visit our site so we can help you out.