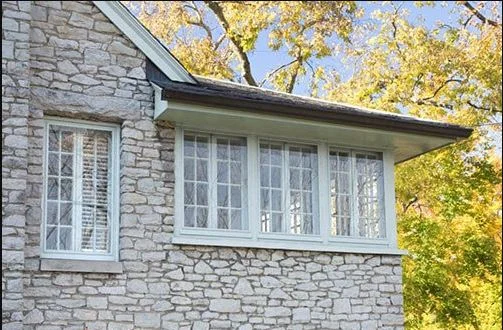 With the rise in popularity of homeowners that choose cottage-style homes, choosing the type of Chesterfield, MO replacement windows has become extra challenging. Aside from taking into account the factors that need to be considered when deciding on a window treatment type, it is crucial for homeowners to have windows that will match their home with a cottage style. Cottage-style homes are often chosen by homeowners as they are easy to build. Due to its asymmetrical design, it provides an area for add-ons to the overall structure of the house. People who plan to add additional rooms or attic space in the future may want to settle for a cottage-style home. On average, houses with cottage style are usually around one and a half stories tall.
Double Hung Windows
With their two movable sashes, double-hung windows are a great choice for cottage-style homes as they have a more miniature footprint and comparable architectural classes. Double-hung windows are known for their versatility and flexibility, which allows the house to have a great flow of air. Since the two sashes of double-hung windows move independently of each other, they are easier to clean and maintain, which can help you save money during the long course. Cottage-style homes often have asymmetrical or varied lengths of wall, which makes double-hung windows a suitable fit for such a style.
Casement Cottage Windows
A window connected to the window frame using one or more hinges, a casement cottage window can provide cottage-style houses with an excellent circulation of air and ventilation. Most of the time, cottage-style homes are situated around nature, which makes casement cottage windows a good fit for these types of homes. Since this type of window opens horizontally, living in a cottage-style house along nature is perfect. You will be able to smell the fresh air and scent of nature trees and allow the cool breeze to enter your home.
Picture Windows
If you are looking for windows that will mainly act as the source of light for your cottage-style home, then you can never go wrong with picture windows. Thanks to their stationary and immovable picture, they can easily be customized into large cottage windows, which would improve the look of your cottage-style home. Oversized picture windows will provide the area of your house with an ample amount of light, which can save you tons from paying excessive utility bills. In addition, you will be able to have a perfect view of nature outside your cottage-style house with this type of window.
Cottage-style windows are undoubtedly an interesting choice for a house style. Most of the time, people who are inclined to nature choose this style for their house as it seems to be a suitable fit for the location. However, the challenge comes once they need to decide on the style of Chesterfield, MO, replacement windows to install in their home. Having the right type of replacement windows for your cottage-style home can significantly improve the overall appeal and beauty of your house.